May we suggest
Regular Price: $250.99
Now only: $199.00
Buy one and get a second one as a gift for only Shop Now >>
Regular Price: $399.00
Now only: $325.00
The region-free LG BP620 offers a high-quality home theater experience at an affordable price. Guaranteed to play any Region Blu-ray or DVD on any TV!Shop Now >>
Details
Sharp BD-AMS20U Region Free 3D Blu-ray DVD Player
The new Sharp BD-AMS20U Region Free 3D Blu-ray DVD Player features a USB interface for connecting external hard drives for storage and playback. It is also Wi-Fi and LAN ready for streaming Netflix, VUDU and YouTube. This Region Free Blu-ray player is also equipped with Mobile High-definition Link which allows Android smartphones to run via the home entertainment system. The BD-AMS20U 3D Blu-ray Disc Player is perfect for enjoying Full HD 1080p Blu-ray 3D video, also providing the added option of wireless streaming entertainment. The Region Free BD-AMS20U allows you to play Blu-ray 3D, DVD, CD Discs, JPEG images, MP3 audio files from a disc, USB or even stream right from your network via DLNA or via the connected hard disc drive, and connect your Android Smart Phone for content and application playback to a large display (MHL) - Mobile High-Definition Link. A vast library of movie content is also available via the streaming services built-in to the BD-AMS20U. You can stream Netflix, Vudu with Apps and YouTube as well as stream music from Pandora 1. The BD-AMS20U has all the features you've come to expect from a top-line Region Free Blu-ray Disc player.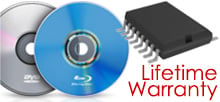 Region Free Playback Guaranteed!
Unlike software or firmware solutions, our region free hardware modifications are guaranteed to play Blu-Ray Discs and DVD's from any region!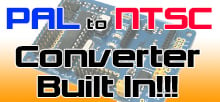 This Blu-Ray Player Requires No Extra Video Converter!
No matter where in the world you are, this player works with any TV. Built in NTSC to PAL and PAL to NTSC conversion guarantees Blu-Ray & DVD playback anywhere!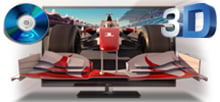 Enjoy 3D on this Region Free Blu-Ray Player
The theater comes to your living room with the latest in video technologies. Match this Region Free Blu-Ray player with a 3D ready TV and you are at the movies!
All Sale Region Free Blu-ray Quick Comparison Chart
Region Free
Blu-ray Model


(Click on links to view players)

Region Free for Standard DVDs Region 0-8
Region Free for Blu-Ray
Region A, B, & C Optional
Internet Streaming Applications
Netflix, YouTube etc.
Wireless Internet Streaming
3D Compatible
4K Ultra High Definition
110-240 Volts
Full Home Theater w/ Speakers
Sony BDP-S1700
Region Free Blu-Ray
Samsung BD-J5100
Region Free Blu-Ray
Sony BDP-S3700
Region Free Blu-Ray
Samsung BD-J5700
Region Free Blu-Ray
Samsung BD-J5900
Region Free Blu-Ray
LG BP550
Region Free Blu-Ray
LG BP350
Region Free Blu-Ray
LG BP165
Region Free Blu-Ray
Panasonic DMP-BDT270
Region Free Blu-Ray
Sony BDP-S6500
Region Free Blu-Ray
Sony BDV-E3100
Region Free Home Theater
Samsung UBD-K8500
4K UHD Blu-ray Player
Sony UBP-X800
4K Ultra HD Blu-ray Player
Sony BDV-N5200w
Region Free Home Theater
Note from our Techs
:Currently, our most recommended & popular brand of Region-Free Blu-ray Players is from Sony. Known as the inventors of Blu-ray technology, Sony offers a lineup of high-quality, affordable players loaded with the latest technology, the most practical/useful features and an abundance of streaming apps. Sony's players are also the only players equipped for Amazon Instant Video on Demand.
Toshiba, Samsung and LG are excellent alternatives to Sony – they are also very popular and economical choices. For those in search of the highest quality components and performance, we would proudly recommend Yamaha, Pioneer Elite models and of course, Oppo.
Best modification and lowest price Guaranteed.
Lifetime guarantee on Modification
Sharp BD-AMS20U Region Free 3D Blu-ray DVD Player Description
Features
DON'T JUST WATCH YOUR MOVIES. GET INTO THEM.
Full HD 3D Resolution : An amazing home theater experience enjoyed in the comfort of your own home. The Blu-ray Disc™ format has full 1080p resolution capability - that's the maximum picture resolution available today. 1080p = 1,080 lines of vertical resolution, progressively scanned.
LOVE YOUR PHONE AND TABLET? NOW YOUR TV DOES, TOO.
See your favorite content-included movies, pictures and apps – on all of your favorite devices with Mobile High-Definition Link (MHL).
SMART IS GOOD. BRILLIANT IS BETTER.
Get social, cinematic, or just plain connected with Facebook, Twitter, VuduTM, Netflix® and YouTube® and other great apps and streaming services. Membership and/or additional fees may apply.
Movie Streaming Services
Using an available connection to the Internet, the BD-AMS20U provides access to BD Live bonus content as well as Netflix, Vudu™, Vudu™ Apps, YouTube in addition to music streaming from Pandora®.
Blu-ray 3D™ Playback
Immerse your entertainment experience in 3D and make your content come alive with 3D technology! The astounding effects will immediately grab your attention and bring your entertainment experience to the next level.
HDMI® Input
(MHL)™ Mobile High-Definition Link. Share your Android based smartphone apps on your television. This HDMI input provides a multi media link interface for playback from your smartphone. The input also supplies power to your smartphone and allows for control of smart phone content.
HDMI® Output
Simple, Single Cable Solution - One cable connection carries complete digital audio and video content between your HDTV and the BD-AMS20U player for superior high-definition 3D video and high fidelity audio in home theater today.
High Fidelity Audio
Real life-like sound - Blu-ray Disc™ technology lets you take advantage of the latest surround sound formats such as Dolby® TrueHD. This means you will enjoy high quality lossless 7.1 channel digital surround that is bit-for-bit equivalent of the master recording.
Divx HD / JPEG / MP3 / Network / HDD File Playback
View both still and video digital images recorded in HD onto a CD-RW/R, USB drive or from your network in a slideshow format and play back MP3 audio files in addition to Divx HD file formats from your network or connected Hard Disc Drive.
Super Picture Up-Scaling
Even your existing standard definition DVD library can look better than ever because the BD-AMS20U is backwards compatible with your DVDs. By optimizing standard DVD and streaming video playback signals to 1080p (when displaying on a 1080p capable HDTV through the HDMI® connection), the BD-AMS20U can deliver more DVD picture quality as each single frame is upconverted.
AQUOS LINK™ Function
Seamless Operation among Sharp Audio/Video Products with One Remote Control – Why use two remotes when you can use one? The AQUOS LINK® function allows you to control both your AQUOS LCD TV and your AQUOS Blu-ray Disc™ player together. When you connect your AQUOS LCD TV to the Blu-ray Disc™ player via an HDMI® connection, you will have seamless interoperability between your AQUOS LCD TV and the BD-AMS20U. AQUOS LINK™ also features the ability to control on-screen with other manufacturers' remotes.
BD-Live
Provides consumers access to a wide variety of real-time content via a network connection, such as movie scene extras, new previews, games, chat and more. The Bonus View function provides access to picture-in-picture special features, allowing you to simultaneously watch your favorite movie scenes and added bonus features (on compatible disc).
AQUOS PURE MODE
Provides seamless optimization of Blu-ray Disc™ content. When the Sharp BD-AMS20U is connected to an AQUOS TV through an HDMI® cable, the AQUOS TV will automatically switch to "dot by dot" mode to deliver full 1080 video content. The BD-AMS20U/AQUOS TV combination provides the most optimized Blu-ray™ resolution and best possible picture.
DLNA® Network / Hard Disc Drive Connection
The DLNA Digital Living Network Alliance defines a standard for moving movies, photos, music and other media from a network to a Blu-ray Disc™ player. DLNA servers can store media in one location and can stream the content to DLNA compliant players for playback at a remote location within your network or from direct connection to an external Hard Disc Drive connected through the supplied USB ports.
Sharp BD-AMS20U Region Free 3D Blu-ray DVD Player Specifications
Designs and specifications are subject to change without notice.
General
HD Disc Format: Blu-ray 3D™
HDMI® (Output Resolution): 1080p
AQUOS LINK™ Function
HDMI® 1080p 24Hz Output
Display On/Off
Parental Lock
Pop-up Menu System
Auto Power Off
Wireless Dongle: included
DLNA Network File Streaming
Netflix Streaming
Vudu™ Streaming
YouTube
Media
Media Profile: BD-Live™ (Profile 5.0)
BD-ROM/R/RE
DVD Video
DVD+RW/R
DVD-RW/R
MP3 – CD-RW/R/USB
CD-DA/CD-RW/R
DivX®/Divx HD
JPEG-CD/RW/R/USB
JPEG - CD-RW/R
Format
MPEG-2 / H.264
AC3
Linear PCM
Dolby® Digital Plus
Dolby® True HD
DTS
DTS-HD Master/High Res.
Terminals
MHL Input: x1
HDMI® Output: x 1
Composite Video: 0
HD Component: 0
Analog Audio Output (L/R): 0
Digital Out (Optical): x 1
BD USB Memory Port with HDD Connection: x 2 (1-front, 1-back)
Ethernet RJ-45
Wireless LAN B/G/N 802.11: included dongle
Power
Power Consumption / Stand-by: 16 W / Approx. 0.2 W (Quick start set to "No")
Included Accessories
Remote Control (with Batteries): x 1
Approximate Dimensions
Height: 1.94"
Width: 16.94"
Depth: 7.06"
Approximate Weight
Unit: 3.3 lbs
Shipping: 4 lbs
← Back to product description



DVD All Regions

Region Free DVD Playback. Code Free, Multi-Region, Multi-Zone




Will play DVD movies from anywhere in the world.




Plays DVDs from any region including region 0, 1, 2, 3, 4, 5, 6, 7 and 8


Region Free Playback Guaranteed for Life!



Blu-ray All Regions

Region Free Blu-ray Playback. Code Free, Multi-Region, Multi-Zone
Will play Any Blu-ray Disc from anywhere in the world.
Plays Blu-rays from any region including regions A, B, & C




World Wide Voltage

Works with world wide electricity 100-240 volts volts 50/60 hz. Can be used with electricity in North America or any other place in the world.ALL of our Multisystem TV's operate on ALL Global voltages, including 110, 120 Volts and 220, 230, 240 Volts.



Blu-Ray 3D

3D compatibility allows you to enjoy a lifelike cinema experiencein the comfort of your own home with the use of any 3D TV. Purchase yourfavorite 3D Blu-ray titles and get ready to be amazed by the intense depthoffered by 3D Blu-ray technology.




HDMI Output

HDMI output with output resolution selection to the max your tv can handle: 1080p, 720p, 1080i, or 720i




Video Streaming

Streams Video and Audio through the internet




WiFi Ready

WiFi ready means that the device is able to use WiFi but requires an adapter. WiFi adapters are fairly inexpensive and usually plug into the USB port. WiFi Ready TV's will always have a standard LAN port to utilize internet features without using WiFi.

Shipping Group: Bluray
← Back to product description