Details
Sony BDP-S480 Region Free 3D Blu-ray DVD Player
Prepare yourself for next-generation Blu-ray entertainment with Sony's BDP-S480. This slimline player not only lets you enjoy the gorgeous video and detailed sound that Blu-ray discs have to offer, but it will also play 3D Blu-ray discs. You can experience new dimensions of action-packed movie thrills, with 3D movies that put you in the middle of the story. Plus, this player can stream movies from the Internet, or music stored on your home computer. And if you have a large collection of DVDs, the 'S480 can play those too, and even convert their standard-def picture to near-HD quality. 3D - the latest 3D firmware is already installed 3D viewing requires compatible 3D content, 3D HDTV, 3D emitter & glasses, and a high-speed HDMI cableall the latest BD/DVD formats and codecs the SOUND is great, the PICTURE is stunning, the SPEED has passed and lapped twice some other brands. Plus lots of great features such as 3D Movies, SA-CD, DivX, XviD, AVI, DivX-HD, MKV. Super slim and super ultra fast adding the Multi Region Code Free DVD 123456 PAL/NTSC and Zone Free Blu Ray A+B+C simply makes this player a winner and more. Do not forget to download iTouch/iPhone Remote App.
Enjoy Full HD1080p Blu-ray Disc movies--even in 3D. Plus, connect to the Internet wirelessly with optional wi-fi dongle (not inlcuded) or upgrade to BDP-S580 Wi-Fi for streaming a wide variety of online entertainment, including movies, TV episodes, videos, music, and live sports from Netflix, YouTube, HuluPlus, Pandora and more with the BDP-S480 3D Blu-ray Disc player. You can also turn your iPhone, iPad or compatible Android phone into a versatile remote control with search functionality when you download the free "Media Remote" app. Add compatible Sony HomeShare network speakers for multi-room wireless audio streaming throughout your home.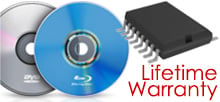 Region Free Playback Guaranteed!
Unlike software or firmware solutions, our region free hardware modifications are guaranteed to play Blu-Ray Discs and DVD's from any region!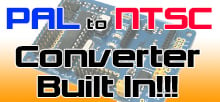 This Blu-Ray Player Requires No Extra Video Converter!
No matter where in the world you are, this player works with any TV. Built in NTSC to PAL and PAL to NTSC conversion guarantees Blu-Ray & DVD playback anywhere!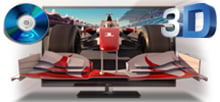 Enjoy 3D on this Region Free Blu-Ray Player
The theater comes to your living room with the latest in video technologies. Match this Region Free Blu-Ray player with a 3D ready TV and you are at the movies!
Sony BDP-S480 Region Free 3D Blu-ray DVD Player Specifications:
Key Features:
BD ZONE: A B C
DVD REGION: 0 1 2 3 4 5 6 PAL/NTSC (PAL TV / MULTI-SYSTM TV / VIDEO PROJECTOR OR MONITOR is required to watch PAL DVDs.....This unit does not work on USA TVs
BD-ROM: Bonus View (Profile1.1); BD-Live (Profile2.0); BD-ROM (SL/DL) BD-R (ver.1.1/1.2/1.3)BD-RE (ver.2.1): recordable Blu-ray Discs (including DL)
Data BD: BD-REs and BD-Rs containing MP3/AAC/WMA audio files or JPEG still-image files
DVD-Video: pre-recorded DVD
DVD-R: record once DVD (including DL); Video and VR mode movies and MP3 or JPEG files
DVD-RW: rewritable DVD; Video and VR mode movies and MP3 or JPEG files
DVD+R: record once DVD (including DL); Video and +VR mode movies and MP3 or JPEG files
DVD+RW: rewritable DVD; Video and +VR mode movies and MP3 or JPEG files
CD: pre-recorded CD
CD-R: record once; CD-DA and MP3 or JPEG files
CD-RW: rewritable CD; CD-DA and MP3 or JPEG files
Video Formats: DIVX XVID AVI MKV MPEG-4 SA-CD HDCD BD-Video, Blu-ray 3D, DVD-Video, DVD-Audio, AVCHD, SACD, CD, HDCD, Kodak Picture CD, CD-R/RW, DVD±R/RW, DVD±R DL, BD-R/RE DVD-AUDIO
This player will output in a native form PAL as PAL and NTSC as NTSC most USA TVs do not support PAL therefore you will need a video scaler/converter in order to watch PAL DVDs, if your TV is PAL or Multi-System no additional scalers/converters are required.

Connectivity

Blu-ray Disc (BD) is a new high-definition disc format designed to take advantage of today's high quality HDTVs. The resolution is up to 1920 x 1080 (1080p) and the data transfer rate is up to 54 mbps. Blu-ray Disc discs and players offer several advantages over the standard DVD format:
Better Picture Quality: Blu-ray Disc is a true high-definition format offering video at 720p, 1080i, or 1080p resolution. While standard DVDs look very good on an HDTV, they don't provide a high-definition signal (not even when you use an up-converting DVD player). Blu-ray Disc delivers an extraordinarily sharp, clean, detailed picture, with deeper, richer colors.
Better Sound Quality: In addition to the same multi-channel sound formats you're accustomed to with DVD (Dolby Digital and DTS), Blu-ray Disc offers Dolby TrueHD, Dolby Digital Plus, DTS-HD Master Audio, DTS-HD High Resolution, and uncompressed 7.1 channel PCM.
Much Greater Storage Capacity: What makes Blu-ray Disc's superior picture and sound possible is the much higher storage capacity of Blu-ray Disc discs. A single-layer Blu-ray Disc can hold 25 gigabytes of data, over five times the amount a standard DVD can hold. Dual-layer Blu-ray Discs hold 50 gigabytes, which equates to nine hours of High Definition or 23 hours of Standard Definition video, plus high-resolution multi-channel audio and the added features and material that require multiple discs with standard DVD.
Backward Compatible: To ensure backward-compatibility with your existing library of discs, Blu-ray Disc players use a dual-laser mechanism: a blue laser for playing high-definition Blu-ray Discs, and a conventional red laser for playing DVDs and audio CDs.

Note: As Blu-Ray technology continues to evolve, new disc types with enhanced functionality will become available. In order for you to enjoy this new functionality, you will likely be required to update the firmware in your player. These firmware updates will become available for downloading from the Internet via the rear panel Ethernet terminal.

AVCHD: AVCHD (MPEG-4 AVC/H.264) is a high definition digital video camera format used to record in high definition or standard definition on DVD, using an efficient data compression coding technology. The format is designed to compress video and audio (Dolby Digital or Linear PCM) data, enabling a high definition video signal shot on a digital video camera recorder to be recorded on DVD discs, in the same way as it would be for a standard definition signal.
MPEG Playback: The Sony Blu-ray disc player supports playback of MPEG (1-2-4) video files recorded on BD-RE, BD-R, DVD+RW, DVD+R, DVD-RW, DVD-R, CD-R, and CD-RW discs.
JPEG Playback: This unit will play JPEG still picture files recorded onto BD-RE, BD-R, DVD+RW, DVD+R, DVD-RW, DVD-R, CD-R, and CD-RW discs using the players' front-panel USB port. Still images on your disc can be viewed in a Slide-Show as well as rotated 90-degrees left or right.
MP3/WMA/AAC/DIVX/XVID/AVI/MKV/DIVX-HD Playback: The BDP-S480 supports MP3/WMA/AAC audio files recorded on BD-R/RE, DVD-R/RW, DVD+R/RW, and CD-R/RW discs. When stopped and restarted, playback resumes at the same point as long as the tray hasn't been opened and the player hasn't been turned off.
SACD: Super Audio CD use a technology called Direct Stream Digital (DSD) to convert music into a digital signal that can be stored on a disc. Compared to the traditional PCM method (the technology used for CD), DSD offers a much higher resolution by following more closely the original waveform of music. With a frequency response of over 100kHz and a dynamic range over 120dB across the audible frequency range - some 64 times higher resolution then CD - Super Audio CD offers music reproduction that reveals details you just cannot hear on a normal CD.

Video Features

Video Outputs: The Sony BDP-S480 Blu-ray disc player features one high-definition HDMI output and two standard-definition video outputs (Component/composite).
HDMI (ver.1.4): The BDP-S480's HDMI output simplifies A/V connections by carrying video and digital audio in one cable. The HDMI output is version 1.4, which supports 3D video content. The HDMI resolution can be fixed at 480i/576i, 480p/576p, 720p, 1080i, or 1080p, or set to Auto, which selects the highest resolution accepted by your television.
Component Video: The component video output supports 480p/576p for DVD playback and 480i for Blu-ray.
Composite Video: The composite video output will only output 480i/576i, no matter the source.
1080p HDMI Output with DVD Upscaling: Through the HDMI output, the BDP-S480 is capable of upscaling the resolution of your standard DVDs. Output options include Auto (highest resolution accepted by the TV), 1080p (50/60 Hz video or 24 Hz), 1080i, or 720p. If necessary the output resolution can also be set to 480/576p or 480/576i.
3D-Ready: The Sony BDP-S480 lets you enjoy 3D Blu-ray disc movies in full HD 1080p.

Note: 3D viewing requires compatible 3D content, 3D-ready HDTV, 3D emitter & glasses, and a high-speed HDMI cable (supporting at least 10.2 Gbps) connection.

24p True Cinema: Movies are typically recorded on film with a frame rate of 24 frames per second. When a movie is transferred to Blu-ray Disc at 24 frames per second the BDP-S480 will output that signal to the TV (if the TV will accept the 1080p/24 format) with no need for conversion.
Deep Color: The Sony Blu-ray player supports a color depth of up to 12 bits. Connecting the player and a TV that supports Deep Color via HDMI allows more accurate color reproduction than when connecting it to a TV that does not support Deep Color. The Deep Color function can be set to 10-bit, 12-bit, Auto, or Off.
x.v.Color: The BDP-S480 supports x.v.Color, meaning it's ready for x.v.Color discs when they become available in the future.
Screen Settings: The Sony BDP-S480 features the following screen settings:

TV Type: You can select a 16:9 or 4:3 aspect ratio for the unit's video output to match your connected Television's screen aspect ratio.
Screen Format: You can select the display configuration for a 4:3 screen picture on a 16:9 wide screen television. You can select from the following:

Original: select when connected to a TV with a wide mode function; displays a 4:3 screen picture in 16:9 aspect ratio even on a wide-screen TV
Fixed Aspect Ratio: changes the picture size to fit the screen size with the original picture aspect ratio
DVD Aspect Ratio: You can select the display configuration for playback of 16:9 screen pictures on a 4:3 screen TV. You can select from Letter Box or Pan & Scan.

Video Settings: The BDP-S480 offers the following video adjustments:

Picture Quality Mode: You can select from 3 preset pictures settings (Standard, Brighter, Theater) for different lighting environment.
FNR: Reduces the random noise appearing in the picture.
BNR: Reduces the mosaic-like block noise in the picture.
MNR: Reduces minor noise around the picture outlines (mosquito noise)
I/P Noise Reduction: Improves the picture quality of Internet entertainment.
Cinema Conversion Mode: The Sony Blu-ray player offers two Cinema Conversion Modes - Auto and Video.

Auto: The player automatically detects whether the material is video-based or film-based, and switches to the appropriate conversion method.
Video: The conversion method suited for video-based material will always be selected regardless of the content.
BonusView: The BonusView feature provides picture-in-picture capability with select Blu-ray Disc titles. You can view addition content (such as director/actor commentary) in a small display window while the movie is playing.

Audio Features

Surround Sound Decoders: The BDP-S480 has built-in Dolby Digital and DTS surround processors; multi-channel PCM Dolby Digital Plus, Dolby TrueHD, DTS-HD High Resolution, and DTS-HD Master Audio are output through the HDMI jack (when encoded on the Blu-ray Disc).
Dolby Digital Plus: Dolby Digital Plus was developed as an extension to Dolby Digital. The audio coding technology supports 7.1 channel surround sound. Dolby Digital Plus also includes the standard Dolby Digital bit stream and is compatible with all current Dolby Digital processors using the optical or coaxial digital output.
Dolby TrueHD: Dolby TrueHD is a lossless coding technology that supports up to 8 channels of multi-channel surround sound for the next generation optical discs. The reproduced sound is true to the original source bit-for-bit.
DTS-HD High Resolution Audio: DTS-HD High Resolution Audio supports a maximum sampling frequency of 96 kHz, and 7.1 multi-channel surround. DTS-HD High Resolution Audio has a maximum transmission rate of 6 Mbps, with a lossy compression.
DTS-HD Master Audio: DTS-HD Master Audio has a maximum transmission rate of 24.5 Mbps and uses lossless compression (Lossless), and DTS-HD Master Audio corresponds to a maximum sampling frequency of 192 kHz, and maximum of 7.1ch.
Audio Settings: The BDP-S480 allows you to adjust the following audio settings:
AV SYNC: synchronize the picture and sound by delaying the audio output in relation to the picture output; 0 to 120 milliseconds
Audio DRC: The player offers three dynamic range compression levels - Auto, On, Off.
Audio Outputs: The Sony BDP-S480 Blu-ray disc player features two digital audio outputs (optical, coaxial) and one analog audio output (RCA)
Digital Audio Outputs: The BDP-S480 is equipped with a coaxial digital output. The Audio menu allows you to select the digital audio format that is passed through the coaxial digital output. Settings allow you to transfer Dolby Digital and/or DTS sound tracks, or down-mix surround bitstreams to 2-channel PCM audio. The maximum sampling frequency can also be adjusted; 96 kHz/24-bit or 48 kHz/16-bit.
Analog Audio: There is a pair of stereo analog RCA outputs.

USB/Internet Functions

LAN (100) Port: Connect the player's rear panel LAN (100) terminal to your Internet modem or router using a CAT-5 network cable (Ethernet cable sold separately) to access Internet video and music content or update the unit's software.
USB Ports: The Sony BDP-S480 features a front and rear panel USB (type-A) port:

Front Panel: The front-panel USB port allows you to play photo (JPEG), videos (MPEG), and music (MP3/WMA/AAC) files on a connected USB device. The player can recognize Mass Storage Class (MSC) Devices that are FAT-compatible and Still Image Capture Devices (SICD) class devices. The player can recognize up to 5 folders and 500 files per folder.
Rear Panel: The BDP-S480 features a rear panel USB Type-A port which allows you to enjoy additional content (such as BonusView) on certain Blue-ray Disc titles. Some BD-ROMs have bonus content and other data which can be downloaded to an inserted USB Flash Drive (minimum 1 GB recommended, sold separately).

Note: Not all USB devices are supported.

DLNA Certified: DLNA allows you to share music (MP3/WMA), video (MPEG2), and photo (JPEG) files between DLNA compatible devices using your DLNA home network and the Sony BDP-S780. The player can recognize up to 20 folders and 999 filers per folder from a DLNA server. A DLNA network can be setup hardwired (using Ethernet port) or wirelessly (built-in WiFi).

Note: Requires home network and DLNA enabled device (such as a Windows PC).

Party Streaming: You can play music in other rooms simultaneously by connecting Sony products which are compatible with DLNA and the Party Streaming function.
BRAVIA Internet Video: The Sony BDP-S480 lets you instantly access millions of online entertainment choices from BRAVIA Internet Video. Using your home network and broadband connection, you can access a wide variety of movies, videos, music, and more. This can be done through the Blu-ray player's Ethernet terminal or built-in WiFi. Currently BRAVIA Internet Video offers the following online content (as of May 2011).

amazon instant video
Berliner Philharmonic
blip. TV
concierge.com
Crackle CinemaNow
Dailymotion
eHow
epicurious
Fear.net
golflink.com
Howcast
HuluPlus
Livestrong
myplay
Netflix
NPR
MoshCam.com
Picasa
Photobucket
Pandora
Qriocity
Singing Fool
Shutterfly
Slacker
Sony Pictures Television
Style.com
Tara Stiles
ustudio
vTuner
Video Detective
Videocast.com
Vudu
Wired
YouTube Videos
Yahoo!

Note: BRAVIA Internet Video Requires home network with a connection speed of at least 2.5 Mbps recommended (10 Mbps for HD content). Video quality and picture size vary and are dependent upon broadband speed and delivery by content provider. Online content may require additional fees and/or PC registration. Available online content may change without notice (visit Sony.com for latest information regarding online content).

Skype Video Chat: Built-in Skype capability makes it easy to communicated with friends and family all over the globe with internet voice and video calls (for free). Simply add a compatible microphone/camera (sold separately) to make Skype-to-Skype video calls or Skype-to-phone calls through your compatible Sony TV.
Note: Requires USB webcam. Broadband speed of at least 2.5 Mbps recommended (10 Mbps for HD). Video quality may vary. Subject to Skype's terms and conditions
Web Browser: Once you have connected to the Internet via the Blu-ray player's Ethernet terminal or built-in WiFi, you can browse select websites (text-based only) by entering a URL address. Some web-pages may be to large for download.
Note: Requires a broadband internet connection. This is not a full search engine for the Internet and Web. For Internet audio/video/photo content, use Sony's Bravia Internet Video service.
Gracenote Metadata Service: The Gracenote Metadata service instantly gives you access to detailed information about the movies you are watching through the Blu-ray disc player internet connectivity. his easy-to-navigate service displays information such as cast information, genre, jacket art and more right on the TV screen. You can also access select internet apps including YouTube and Qriocity to find related entertainment
Note: Requires Internet connectivity. Some disc titles may not be supported by the Gracenote service.
BD-Live: BD-Live technology allows you to download and stream bonus content such as additional scenes, shorts, trailers, movie-based games, and more from a broadband Internet and home network connections (fees may apply). The Sony Blu-ray player features an Ethernet port and built-in WiFi to connect to the Internet via your home network and features rear-panel USB port for additional storage.

Note: You must have a minimum 1GB USB memory device inserted in the unit's rear-panel USB port in order to download content from BD-Live.

Convenience Features

Quick Start: This feature shortens the startup time from standby mode. When the Quick Start Mode is turned on the standby power consumption is higher.
Auto Display: The player automatically displays information on your TV screen when changing the viewing titles, picture modes, audio signals, etc.
Parental Control: The Sony BDP-S480 offers Parental Control settings to limit BD, DVD, and streamed Internet video according to the age of the users. You can also Allow or Block all unrated Internet video. The control settings are protected by a custom 4-digit password. You can also lock the disc tray to prevent it from being opened by mistake.
Dimmer: You can adjust the lighting of the unit's front panel display from Bright, Dark, or Off.
Screen Saver: The screen saver image appears when you do not use the player for more than 10 minutes while an on-screen display, such as the home menu, is displayed on your TV screen. The screen saver image helps prevent your display devices from becoming damaged.

Remote Control

Multi-brand Remote: The supplied remote operates this unit and a Sony TV's power on/off, input select, and volume up/down. The remote is also pre-programmed with power, input, and volume controls for several other brand TVs.
HDMI Control (BRAVIA Sync): Sony components compatible with the HDMI Control function can be controlled via the HDMI connection. This includes convenient features like One-Touch Play and System Power-Off.
Mobile Device Control: You can turn your iPhone, iPad, or compatible Android phone into a versatile remote when you download the free "Media Remote" app. Enjoy basic remote functions, a full QWERTY keyboard, plus search for information about the movies you're watching on YouTube, Wikipedia, Twitter, and many BRAVIA Internet Video services.

Note: Application must be downloaded from the iTunes application store or Android Market application store. Check Android Market from your device for compatibility. Requires that the Blu-ray Disc Player and remote device be connected to the same wireless network with the remote device connected through an 802.11 access point (802.11n recommended).
← Back to product description



DVD All Regions

Region Free DVD Playback. Code Free, Multi-Region, Multi-Zone




Will play DVD movies from anywhere in the world.




Plays DVDs from any region including region 0, 1, 2, 3, 4, 5, 6, 7 and 8


Region Free Playback Guaranteed for Life!



Blu-ray All Regions

Region Free Blu-ray Playback. Code Free, Multi-Region, Multi-Zone
Will play Any Blu-ray Disc from anywhere in the world.
Plays Blu-rays from any region including regions A, B, & C




World Wide Voltage

Works with world wide electricity 100-240 volts volts 50/60 hz. Can be used with electricity in North America or any other place in the world.ALL of our Multisystem TV's operate on ALL Global voltages, including 110, 120 Volts and 220, 230, 240 Volts.



Blu-Ray 3D

3D compatibility allows you to enjoy a lifelike cinema experiencein the comfort of your own home with the use of any 3D TV. Purchase yourfavorite 3D Blu-ray titles and get ready to be amazed by the intense depthoffered by 3D Blu-ray technology.




Video Streaming

Streams Video and Audio through the internet




Smart WiFi Built In

WiFi built-in means that the hardware needed is already built into the device. WiFi Built-in tv's already have the WiFi card/adapter inside. It is ready to connect to Wi-Fi networks straight out of the box. If you have a WiFi network, just plug in the TV, set it up and you have internet access.



WiFi Ready

WiFi ready means that the device is able to use WiFi but requires an adapter. WiFi adapters are fairly inexpensive and usually plug into the USB port. WiFi Ready TV's will always have a standard LAN port to utilize internet features without using WiFi.



USB Input

USB stands for Universal Serial Bus. A USB port is a cable connection interface used on personal computers and consumer electronics. USB ports allow stand-alone electronic devices to be connected via cables to a computer or to each other.

Shipping Group: Bluray
← Back to product description