220 Volt and 240 Volt Major Appliances
Browse our selection of 220 Volt Major Appliances below and see why we're the leader in helping people relocate since 1979! Our major appliance inventory includes refrigerators, washers and dryers, freezers, air conditioners, ranges and more. Regardless of where you're moving or temporarily relocating to, we have the perfect 220 volt appliances to suit your needs from all the top name brands that you've grown to trust. These appliances are ideal for countries that use 220, 230 and 240 volt electrical systems. Please contact us with any questions, or for help choosing the correct appliances for your application.
We Guarantee the Lowest Prices!

Find a Better price on anything and we'll beat it. Call Now: 877-578-0587
We do our best to offer you the lowest prices on all of our products. If you find a better price on an identical item, including shipping, we will beat it by 10% of the difference. Just give us a call. Or, place your order on our site at our existing price, send us an email with a link to the lower priced site and your order number and we'll refund the difference, plus 10%, back to your card!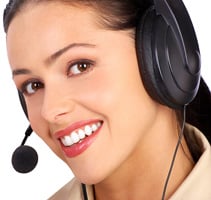 Providing Relocation Products and Services Since 1979!
220 Electronics is a Worldwide Distributor of Region Free DVD Players, Region Free Blu-ray Players, Home Theater Systems, Multi-System TV's, PAL to NTCS and NTSC to PAL Video Converters, Voltage Converters & Transformers, PAL Camcorders, Unlocked GSM Phones, International Prepaid SIM Cards, 110-240 Volts Appliances, and much more. We specialize in helping families relocating overseas and offer free consultations helping with broadcast system, voltage, and power plug differences. Call Today, or Fill Out This Travel/Relocation Information Form
If you have ANY questions about relocating your electronics, appliances or DVD/Blu-ray collections, we are here to help!
Call Now for a FREE Relocation Consultation -
877-578-0587