Details
Pioneer Elite BDP-62FD Region Free Blu-Ray DVD Player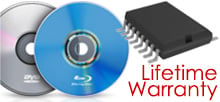 Region Free Playback Guaranteed!
Unlike software or firmware solutions, our region free hardware modifications are guaranteed to play Blu-Ray Discs and DVD's from any region!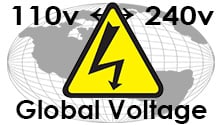 Worldwide Voltage - 110v, 120v, 220v, 230v and 240 volt!
Global Dual Voltage on Blu-Ray Player means it can be used anywhere. Multi-voltage Blu-Ray Player can be used in any country with voltage from 110 volts to 240 volts!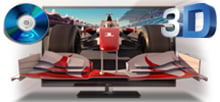 Enjoy 3D on this Region Free Blu-Ray Player
The theater comes to your living room with the latest in video technologies. Match this Region Free Blu-Ray player with a 3D ready TV and you are at the movies!
All Sale Region Free Blu-ray Quick Comparison Chart
Region Free
Blu-ray Model


(Click on links to view players)

Region Free for Standard DVDs Region 0-8
Region Free for Blu-Ray
Region A, B, & C Optional
Internet Streaming Applications
Netflix, YouTube etc.
Wireless Internet Streaming
3D Compatible
4K Ultra High Definition
110-240 Volts
Full Home Theater w/ Speakers
Sony BDP-S1700
Region Free Blu-Ray
Samsung BD-J5100
Region Free Blu-Ray
Sony BDP-S3700
Region Free Blu-Ray
Samsung BD-J5700
Region Free Blu-Ray
Samsung BD-J5900
Region Free Blu-Ray
LG BP550
Region Free Blu-Ray
LG BP350
Region Free Blu-Ray
LG BP165
Region Free Blu-Ray
Panasonic DMP-BDT270
Region Free Blu-Ray
Sony BDP-S6500
Region Free Blu-Ray
Sony BDV-E3100
Region Free Home Theater
Samsung UBD-K8500
4K UHD Blu-ray Player
Sony UBP-X800
4K Ultra HD Blu-ray Player
Sony BDV-N5200w
Region Free Home Theater
Note from our Techs
:Currently, our most recommended & popular brand of Region-Free Blu-ray Players is from Sony. Known as the inventors of Blu-ray technology, Sony offers a lineup of high-quality, affordable players loaded with the latest technology, the most practical/useful features and an abundance of streaming apps. Sony's players are also the only players equipped for Amazon Instant Video on Demand.
Toshiba, Samsung and LG are excellent alternatives to Sony – they are also very popular and economical choices. For those in search of the highest quality components and performance, we would proudly recommend Yamaha, Pioneer Elite models and of course, Oppo.
Best modification and lowest price Guaranteed.
Lifetime guarantee on Modification
Pioneer Elite BDP-62FD Region Free Blu-Ray DVD Player Description:
The 3D compatible Blu-ray player for the wireless age.
Introducing the Pioneer® Elite BDP-62FD
The ultimate home theater experience starts with the source, the epicenter of both audio and video content, and if you are seeking uncompromised audio and video content, then the Pioneer Elite® BDP-62FD Blu-ray Disc® Player is your solution. The BDP-62FD is designed to elevate the home theater experience and provide unrivaled picture and audio quality, improved loading times, wireless capabilities, and audio and video streaming from Pandora®, YouTube®, and Netflix®.
The BDP-62FD supports the latest high-quality formats including DTS®-HD Master Audio, Dolby® TrueHD, and Super Audio CD®. In addition to high-quality audio, the BDP-62FD can upconvert standard definition video sources for 1080p resolution displays for optimum image processing that delivers clear, sharp images with reduced noise… perfect for the classics.
The real experience is in 3D
3D takes a beautifully mastered audio and visual image then surrounds you in emotion, story, and adventure. The BDP-62FD offers pristine 1080p picture as well as 3D video output with the latest HDMI® spec, allowing for passage of the high data transfer rate required by the Blu-ray 3D format. True to Pioneer's history and passion for audio, the BDP-62FD's Pioneer-exclusive technologies also improve the audio experience, a critical component to completing a fully immersive 3D experience.
DLNA™ 1.5 Compatibility
Thanks to the BDP-62FD's compatibility with DLNA servers and remotes, you're able to liberate all the DLNA supported content from your Android® phone, PC and Macs running DLNA servers, bringing it into your home theater in a standardized form where it's enhanced so you experience it the way it was intended.
It even tells your receiver to make it all better
Thanks to Pioneer's Sound Retriever Link / Stream Smoother link, compressed audio and video are enhanced. The BDP-62FD sends a signal to compatible Pioneer receivers telling them to activate this feature to upgrade playback quality. So whether it's coming from your network, a USB connection or an attached hard drive, with optimum audio and video enhancement it won't feel like it.
Faster Disc Loading
Pioneer understands that you want your movie when you want it. That's why the BDP-62FD powers on, loads discs and ejects them in a fraction of the time of earlier Blu-ray Disc players.
Wireless Ready with AS-WL300 (sold separately)
Access streaming services, and over-the-air firmware updates with auto-notification. The BDP-62FD lets you connect to your home network wirelessly using the AS-WL300 Wireless Adapter (sold separately).
Full control at your fingertips
Download the free Pioneer iControlAV2012 or ControlAPP app and use your iPhone, iPod® touch and select Android®devices as a full-fledged remote when your BDP-62FD is connected to your home network. The app allows you to control basic functions of the player. Simply access the Apple® App StoreSM or Google Play® Store and search iControlAV2012 or ControlAPP.
The ultimate home theater experience starts at the source. And when that source is the Elite BDP-62FD, you can be sure you won't find a more immersive video and audio experience in the category.
Pioneer Elite BDP-62FD Region Free Blu-Ray DVD Player Specifications:
Network Features
DLNA Certified™ (works as DMP/DMR, plays files from smartphones)
DTCP-IP Support*
iControlAV2012 Ready/Control App Ready
YouTube® /Picasa®/ Netflix® Viewing
Pandora® Internet Radio (Service available in the U.S. only
Various Playable Formats
Wireless LAN Ready (Optional AS-WL300 required)
Video Features
Blu-ray 3D™ Playback
Qdeo™ High-Quality Video Processor
Triple High-Definition Noise Reduction
Stream Smoother
36-bit Deep Color/x.v.Color
HDMI 1080p/24 Hz Output.
Audio Features
PQLS with HDMI
192 kHz/24-bit Audio DAC
DTS-HD®
Master Audio/Dolby® TrueHD Decoders
Sound Retriever Link
Convenience Features
Dual HDMI Output (see left lower chart)
BD-Live™/BONUSVIEW™
USB 1 in on Front
Quick Start/Quick Tray
Continue Mode
Control with HDMI
Graphic User Interface (GUI) in HD Resolution
Auto Power Off
Firmware Update (Disc/USB/Network)
Multi-format Compatibility: The BDP-62FD supports a number of formats, including BD-ROM/BD-R/BD-RE, DVD-Video/DVD-R/DVD-RW/DVD+R/DVD+RW, AVCHD/AVCREC, DVD-Audio/SACD, CD/CD-R/CD-RW/DTS-CD
Terminals
Dual HDMI Output (Main/Sub)
Digital Coaxial Output
USB Input (1 front/1 rear)
Ethernet
RS-232C
Specifications
Power Requirements: 110-240 V 50/60 Hz
Power Consumption: 23 W (12 W for Wake on LAN Mode)
Power Consumption During Standby: 0.3 W
Product Dimensions
Dimensions (W x H x D): 17-1/8 x 3-3/8 x 9-1/2 inches
Weight: 5.95 lbs
← Back to product description



DVD All Regions

Region Free DVD Playback. Code Free, Multi-Region, Multi-Zone




Will play DVD movies from anywhere in the world.




Plays DVDs from any region including region 0, 1, 2, 3, 4, 5, 6, 7 and 8


Region Free Playback Guaranteed for Life!



Blu-ray All Regions

Region Free Blu-ray Playback. Code Free, Multi-Region, Multi-Zone
Will play Any Blu-ray Disc from anywhere in the world.
Plays Blu-rays from any region including regions A, B, & C




World Wide Voltage

Works with world wide electricity 100-240 volts volts 50/60 hz. Can be used with electricity in North America or any other place in the world.ALL of our Multisystem TV's operate on ALL Global voltages, including 110, 120 Volts and 220, 230, 240 Volts.



DivX Compatible

With DivX® support, you are able to enjoy DivX® encoded videos.




Blu-Ray 3D

3D compatibility allows you to enjoy a lifelike cinema experiencein the comfort of your own home with the use of any 3D TV. Purchase yourfavorite 3D Blu-ray titles and get ready to be amazed by the intense depthoffered by 3D Blu-ray technology.




PAL / NTSC conversion

Works on any TV, anywhere in the world.




Will convert NTSC to PAL and PAL to NTSC with perfect picture quality.




Plays Pal NTSC and Secam DVDs on any TV with Perfect video conversion.




HDMI Output

HDMI output with output resolution selection to the max your tv can handle: 1080p, 720p, 1080i, or 720i




Video Streaming

Streams Video and Audio through the internet




WiFi Ready

WiFi ready means that the device is able to use WiFi but requires an adapter. WiFi adapters are fairly inexpensive and usually plug into the USB port. WiFi Ready TV's will always have a standard LAN port to utilize internet features without using WiFi.



USB Input

USB stands for Universal Serial Bus. A USB port is a cable connection interface used on personal computers and consumer electronics. USB ports allow stand-alone electronic devices to be connected via cables to a computer or to each other.



1080p Upconversion

HDMI upconversion will convert your analog video signals to offer a much clearer, sharper HD image, with less artifacts

Shipping Group: Bluray
← Back to product description