Details
Panasonic SC-PM50D Region Free Mini Home Theater Multi-System
The Panasonic SC-PM50D Region Free DVD Micro System plays any DVD from any country. This Powerful mini micro system is Region Free and supports PAL / NTSC / Secam DVDs and other Videos. This system is perfect for watching DVDs or Listening to Music. With it's USB input and and Audio input you can connect most portable audio devices to it to play music. Don't let it's small compact size fool you, this mini micro home theater delivers rich, clear, high quality sound and excellent video quality when connected to a tv.
In a nutshell this Region Free mini system is capable of Playing DVDs, DIvx,, MP3 and many other formats plus it has audio and usb inputs. It's modern features compliments is sleek small design making it a great choose for any home.
Panasonic SC-PM50D Region Free Mini Home Theater Multi-System Description
Plays ALL Regions of DVD (Regions 0-8)
World Wide Voltage (110-240v) for Global Use
Built-in PAL/NTSC Conversion
Reads and Plays DVD+R, DVD-R, DVD+RW, DVD-RW
USB Playback of (DivX / MP3 / JPEG)
Progressive Scan HD Component output and Analog RCA output
3.5 MM Music Port Terminal
Dolby Digital & DTS Sound
Powerful Speakers
Power Output - 50W RMS
D.Bass
Preset EQ - Rock, Classic, Pop, Jazz
DVD Playback
Rich Bass & Clear Sound
Output Power 50W
USB Playback
DivX, MP3, JPEG
Total output: 2x 25W RMS 600 watts
Video: CD-R(W)/DVD-R(W)/DVD-R DL/DVD+R(W)/DVD+R DL/DVD-ROM/DVD video/MPEG4(Divx)/(S)VCD/JPEG
Audio: Audio CD/MP3/WAV
Tuner: USW/RDS • Video connectors: 1x composite video (out), 1x component (out)
Audio connectors: 1x Composite audio (in)
Dimensions controller (WxHxD): 152x175x219mm
Dimensions loudspeaker (WxHxD): 152x175x200mm
Weight: 4.5kg
Other connectors: 1x USB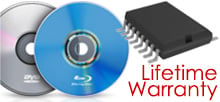 Region Free Playback Guaranteed for Life!
Unlike software or firmware solutions our region free hardware modifications are guaranteed to play Blu-Ray Discs and DVD's from any region for the life of your player!
Panasonic SC-PM50D Region Free Mini Home Theater Multi-System
Playable Discs

DVD DVD-Video:Yes
DVD-R*¹/DVD-R DL*¹/DVD-RW*¹ DVD-Video:Yes
MP3*²:Yes
JPEG:Yes
DivX®*³:Yes
DVD+R*¹/ +R DL*¹ +RW*¹ DVD-Video: Yes
CD CD-DA:Yes
CD-R/-RW*4 CD-DA:Yes
Video CD:Yes
SVCD*5/HDCD:Yes
MP3*²:Yes
JPEG:Yes
DivX®*³:Yes

Audio System

Output Channel: 2ch
Power Output (RMS): Total Power 25W × 2 (1kHz, 6ohms,10% THD)
Dolby Digital:Yes

USB

Slot:Yes
USB Standard: USB 2.0 High Speed

Video Playback

Disc Playback Media : CD-R/CD-RW, Video CD, SVCD, DVD-Video, DiVX, DVD-R, DVD+RW, DVD+R, DVD-RW (Video mode)
Compression formats : MPEG1, MPEG2
Video disc playback system : PAL, NTSC ALL REGIONS

Audio Playback

Disc Playback Media : CD, CD-R, CD-RW, MP3-CD
Compression format : MP3, PCM
MP3 bit rates : 32-256 kbps and VBR

High Quality Sound

D.Bass: Yes
Preset EQ: Yes / (Rock, Classic, Pop, Jazz)

Speaker System

Front Configuration: 1-way 1 speaker
Speaker Unit Full Range: 10cm Cone Type

Terminal

Video Output:Yes
Component Output:Yes
Line Output (RCA):Yes
Music Port (3.5mm):Yes

Sound

D/A converter : 24 bit, 192 kHz
Frequency response : 180 - 16000 Hzv
Signal to noise ratio : >60 dB
Distortion and Noise (1kHz) : >65 dB
Crosstalk (1kHz) : >35 dB
Dynamic Range (1kHz) : >85 dB
Sound System : Dolby Prologic II, DTS, Dolby Digital
Sound Enhancement : Class "D" Digital Amplifier, Night Mode
Equalizer settings : Drama, Sci-Fi, Concert, Action, Classic, Digital, Jazz, Rock
Output power (RMS) : 600 Watts

Tuner

Band/ Station Presets: 20-FM

Others

Video System: PAL/ NTSC
Power Supply:AC 110-240V, 50/60Hz
Power Consumption Normal Use :22W
Standby :0.5W
Auto Power Off: Yes
Display:Fluorescent

Dimensions, Weight

Main Unit Dimensions(W x H x D):152 x 175 x 219 mm
Weight :1.5 kg
Front Speaker Dimensions (W x H x D):152 x 175 x 200 mm
Weight :1.5 kg
Note:
*1 Discs recorded and finalized on recording devices.
*2 For content recorded for your personal use.
*3 DivX®, DivX Certified® and associated logos are trademarks of Rovi Corporation or its subsidiaries and are used under license.
*4 Playability may vary depending on the contents, discs and quality of the recording.
*5 Conforming to IEC62107
← Back to product description



PAL / NTSC conversion

Works on any TV, anywhere in the world.




Will convert NTSC to PAL and PAL to NTSC with perfect picture quality.




Plays Pal NTSC and Secam DVDs on any TV with Perfect video conversion.




World Wide Voltage

Works with world wide electricity 100-240 volts volts 50/60 hz. Can be used with electricity in North America or any other place in the world.ALL of our Multisystem TV's operate on ALL Global voltages, including 110, 120 Volts and 220, 230, 240 Volts.



USB Input

USB stands for Universal Serial Bus. A USB port is a cable connection interface used on personal computers and consumer electronics. USB ports allow stand-alone electronic devices to be connected via cables to a computer or to each other.
← Back to product description