Multisystem TV Buying Guide
Multi System Television - LCD, Plasma, CRT, HD, HDTV, 1080i and 1080p models available.
Multisystem TV 's are all compatible with video systems from any country including NTSC, Pal, and Secam. These TVs are the perfect option for International customers that have relocated to the USA or are Relocating outside the USA. We can offer an International relocation consultation and set you up with everything you will need for your International move outside the USA. Generally speaking, purchasing a multi system TV from us will be less expensive than purchasing that same TV in Europe, Middle East, Africa, Asia, etc. Also we have a larger selection of TVs than you will find in most countries.
The TVs we sell can be used anywhere in the world. They support all formats including Pal, NTSC, and Secam. Multisystem LCD and Plasma TVs are 110-220 volts and can be used in Europe, Asia, North America, South America, and any other place in the world. Perfect for International Relocations. We also offer Multi system Home theater systems as well as code free DVD players, and region free portable DVD players on our website. They are compatible with any VCR or TV for viewing anywhere in the world. All televisions are NTSC, Pal, and Secam and 110-240 volts. They can be used anywhere in the world.
Please choose what kind of Multi System TV you are looking for. Also don't forget to see our weekly special promotional offers! We understand that you have other options when choosing for a Multi system TV vendor. Our goal is to offer you the best service, knowledgeable customer service, at the best possible price. We will explain what Plasma, LED, LCD, or HDTV will work best for you, and why. If you already have a TV, we will try to provide you with the necessary equipment to use it overseas. We don't want to sell you something and be done with it like our competition. We want to help you buy something and thus earn your business. Please call us before you buy elsewhere and tell us how we can earn your business. We promise to provide the best possible customer service, the largest variety of products for Multi System customers, as well as the best possible prices.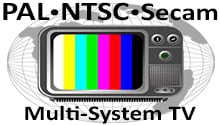 PAL / NTSC / Secam Multi-System Television
PAL is short for Phase Alternating Line. This is a color encoding system for analog television used in broadcast television systems in most countries broadcasting at 576i. NTSC, named for the National Television System Committee, is the analog television system used in most of North America, parts of South America Myanmar, South Korea, Taiwan, Japan and the Philippines. SECAM short for Sequential Color with Memory, is a color TV standard that was introduced in the early 1960's in France.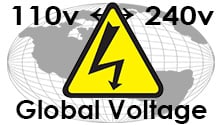 110v-240v Global Voltage
Works with world wide electricity 100-240 volts volts 50/60 hz. Can be used with electricity in North America or any other place in the world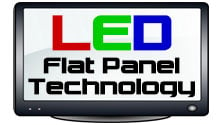 LED Flat Panel Technology
An LED display is a flat panel display, which uses light-emitting diodes as a video display like those used in Multisystem TV's. An LED backlit LCD display is a flat panel display which uses LED backlighting instead of the cold cathode fluorescent (CCFL) backlighting used by most other LCDs. LED-backlit LCD TVs use the same TFT LCD (thin film transistor liquid crystal display) technologies as CCFL-backlit LCD TVs.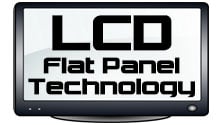 LCD Flat Panel Technology
A liquid crystal display (LCD) is a flat panel display that uses the light modulating properties of liquid crystals. LCDs are used in applications including computer monitors and televisions. The LCD panel is Usually lit by two cold cathode fluorescent lamps (CCFL) placed at opposite edges of the display. LCD screens have replaced which became obsolete for most purposes.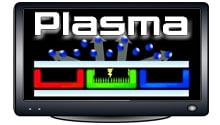 Plasma Flat Panel Technology
A plasma display panel (PDP) is a type of flat panel display common to large TV displays 30 inches (76 cm) or larger. They are called "plasma" displays because the technology utilizes small cells containing electrically charged ionized gases, or what are in essence chambers more commonly known as fluorescent lamps.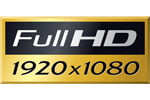 Full HD 1920x1080 Resolution
1920x1080p resolution is an HDTV high-definition video mode characterized by 1080 horizontal lines of vertical resolution. As of 2012, most consumer televisions being sold provide 1080p inputs mainly with HDMI and support full high-def resolutions. 1080p resolution is available in all types of televisions, including plasma, LCD and LED.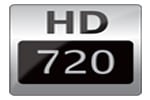 High Definition 720p Resolution
720p is a progressive HDTV resolution signal format with 720 horizontal lines. All major HDTV broadcasting standards include a 720p format which has a resolution of 1280×720. The number 720 stands for the 720 horizontal scan lines of image display resolution (also known as 720 pixels of vertical resolution), while the letter p stands for progressive scan.
Global TV Tuner
Analog Pal, NTSC, and Secam tuner built in for world wide use for analog tuning. If you are in a country that utilizes digital tuning such as DVBT or ATSC a Cable Box or Satellite receiver is needed. If You have any questions regarding this please call us. With the appropriate setup this TV can be used anywhere in the world.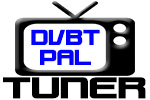 DVBT / PAL TV Tuner
Built IN DVBT and Pal Tuner. Excellent for use outside North America with Analog Pal RF signals and DVBT RF Signals. For use in North America to watch television a Cable, box or Satellite receiver from your cable company is necessary. Or if you will not subscribe to any paid cable a ATSC digital cable converter box can be used to tune TV channels when in North America. If using outside of North America in Africa, Asia, Europe, Middle East, Oceania, or other countries with Pal or DVBT tuning, this TV will work directly with RF Antenna signal. If You have any questions regarding this please call us. With the appropriate setup this TV can be used anywhere in the world.
NTSC / ATSC TV Tuner
Region free CodeFree Blu-ray player will allow playback of blu-rays discs from anywhere in the world. Blu-ray discs from Zone A, B, or C will play. Plays any blu-ray discs from any region, any country, anywhere in the world guaranteed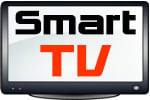 Smart TV
A smart TV, also known as a connected TV or hybrid TV, describes the combining of the Internet and Web 2.0 features into television sets, as well as the integration between computers and these television sets. These devices focus on online interactive media, Internet TV, over-the-top content, as well as on-demand streaming media, and less focus on traditional broadcast media than traditional television sets.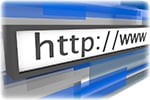 Web Browser
A web browser is be defined as a software application software or program designed to allow users to access, retrieve and view documents and other resources on the Internet. Web browsers are primarily intended to use the World Wide Web, but they can also access information provided by web servers in private networks or files in file systems.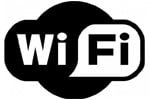 WiFi Built In
WiFi built-in means that the hardware needed is already built into the device. WiFi Built-in devices already have the WiFi card inside. It is ready to connect to Wi-Fi networks straight out of the box.
WiFi Ready
WiFi ready means that the device is able to use WiFi but all it has is a slot where the WiFi card goes. WiFi Ready devices have a slot where you can insert a WiFi card. This will require the purchase of additional hardware.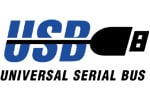 USB Input
USB stands for Universal Serial Bus. A USB port is a cable connection interface used on personal computers and consumer electronics. USB ports allow stand-alone electronic devices to be connected via cables to a computer or to each other.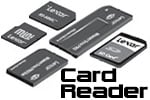 Memory Card Reader
A memory card reader is a device usually having a USB interface. This allows it to access the data on a memory card such as a Compact Flash (CF), Secure Digital (SD) or MultiMedia Card (MMC). There are three categories of memory card readers sorted by the type and quantity of the card slots: single card reader, multi card reader and series card reader.