Details
International 9" Swivel-Screen Portable Region Free DVD Player
This is a high quality, affordable and portable region-free DVD player with all the features you could ask for, including a 9-inch LCD swivel screen. The player region free and is compatible with most DVD and CD discs available in the market including Pal / NTSC / SECAM DVDs. It uses a 100-220 volt charger, so it can be used absolutely anywhere in the world and works with any TV! This model also has a USB input, and Memory Card Reader.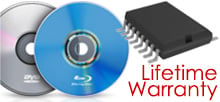 Region Free Playback Guaranteed for Life!
Unlike software or firmware solutions
our region free hardware modifications are guaranteed to play DVD's from any region for the life of your player!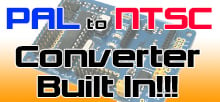 This DVD Player Requires No Extra Video Converter!
No matter where in the world you are, this player works with any TV. Built in NTSC to PAL and PAL to NTSC conversion guarantees DVD playback anywhere!
International 9" Swivel Portable Region Free DVD Player Specifications:
Designs and specifications are subject to change without notice.
Compatible with DVD, DVD-R/W, VCD, CD, CD-R/W, JPEG, and MP3
Divx compatible, USB input, Card Reader SD/MMC
9" High Quality Wide Screen TFT LCD Display
Media Playback: DVD/SVCD/VCD/CDDA/CD-R/CD-RW/DVD+/-R/DVD+/-RW/HDCD
Built-in Stereo Speakers with Hi-Fi Headphone Jack-Anti-Shock for Uninterrupted Playback
Dolby Digital Decoder
Multi-Angle Support
Multi-Language Subtitle Support
Digital Video Coder: MPEG-1, MPEG-2
4:3/16:9 Screen Selector, JPEG Video Corder, NTSC and Pal Color System, Built in Dolby AC-3 decoder
AV input & output, Convenient to connect to TV and any audio system
Full function remote control, Parental lock function, Rechargeable battery supports 2-5 hours playback
RCA video output, Audio out, Earphone/Headphone out put
Built-in NTSC/PAL conversion
Worldwide voltage (110 volts or 220 volts)
← Back to product description



Battery Hours: 3 Hours




Screen Size: 9 Inch




Swivel Screen

Swivel Screen Rotates 180 Degrees!




DVD All Regions

Region Free DVD Playback. Code Free, Multi-Region, Multi-Zone




Will play DVD movies from anywhere in the world.




Plays DVDs from any region including region 0, 1, 2, 3, 4, 5, 6, 7 and 8


Region Free Playback Guaranteed for Life!



DivX Compatible

With DivX® support, you are able to enjoy DivX® encoded videos.




Memory Card Reader

A memory card reader is a device usually having a USB interface. This allows it to access the data on a memory card such as a Compact Flash (CF), Secure Digital (SD) or MultiMedia Card (MMC). There are three categories of memory card readers sorted by the type and quantity of the card slots: single card reader, multi card reader and series card reader.



PAL / NTSC conversion

Works on any TV, anywhere in the world.




Will convert NTSC to PAL and PAL to NTSC with perfect picture quality.




Plays Pal NTSC and Secam DVDs on any TV with Perfect video conversion.




World Wide Voltage

Works with world wide electricity 100-240 volts volts 50/60 hz. Can be used with electricity in North America or any other place in the world.ALL of our Multisystem TV's operate on ALL Global voltages, including 110, 120 Volts and 220, 230, 240 Volts.



USB Input

USB stands for Universal Serial Bus. A USB port is a cable connection interface used on personal computers and consumer electronics. USB ports allow stand-alone electronic devices to be connected via cables to a computer or to each other.
← Back to product description