Details
Toshiba 55XL700 55" Multi System LED TV; PAL, NTSC and Secam 100-240 Volts:
The new Toshiba 55WL700HD 1080p LCD TV breaks new ground with their newest 55" LCD TV. It has all the high end features at a really affordable price.
MULTI SYSTEM- PAL - NTSC - SECAM INPUT FOR WORLD WIDE USE
English / French / Russian / Simplified Chinese/ Thai / Malay / Vietnamese / Arabic/ Persian On screen Display
480i, 576i, 480p, 576p, 1080i, 720p, 1080p Video Signal INPUT
World-Wide NTSC/PAL BG/PAL I/Secam BG, DK/ PAL DK TV tuners
110-240 Volts for world wide use
3D LED TV
7,000,000:1 Contrast Ratio
200 HZ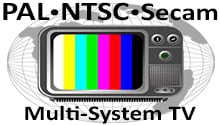 Multi-System TV - PAL, NTSC and Secam
This multisystem TV is compatible with PAL, NTSC and Secam video formats. You can use this television anywhere in the world with ANY type of video device!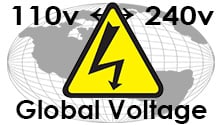 Worldwide Voltage - 110v, 120v, 220v, 230v and 240 volt!
Global Dual Voltage on this Multi-system TV means it can be used anywhere. Multi-voltage TV's can be used in any country with voltage from 110 volts to 240 volts!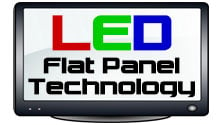 Space-Saving LED Flat Panel Technology
Multi-System LED TV's offer stunning video performance and a great value. Enjoy High Definition video in a space-saving flat panel design with this multisystem TV.
Toshiba 55WL700 Multisystem LED TV 55" Descriptions:
1920-1080 Full HD
Toshiba REGZA Full High Definition LCD TV seizes the maximum potential of the HD resolution. The LED panel holds the exact number of pixels (1920 x 1080) to allow pixel-to-pixel reproduction of 1080i/1080p HD contents. Standard definition contents can also be enriched to fit the HD resolution, resulting in Finest images on screen.
LED Picture Engine
With the adoption of Edge LED technology, this backlit LED TV is almost 50% slimmer than other current LCD TV. This is combined with the metallic-feel finishing bezel design which gives the TV a truly stunning appearance, making any home look better. Combining Danish Jacob Jenson's design and Toshiba Japan's cutting edge technology, this piece is a elegant beauty on or off.
3D
The 3D revolution is in full swing and has already seen massive success in cinemas. Now you can also experience 3D images in your living room – with a Toshiba 3D TV, a 3D Blu-ray player or a 3D notebook. As a result of our special Intelligent 3D image modification and thanks to active shutter technology, you can enjoy the best picture quality and full HD resolution for three-dimensional Hollywood blockbusters
1x Active shutter 3D glasses included, IR receiver embedded in the device
4 X HDMI Input
The latest audio and video equipment all utilizes HDMI inputs. Many tv's have 1 or 2 hdmi inputs. This television has four of them so you can easily connect all your current and future equipment. It also has normal analog and component inputs for older devices such as a VCR, camcorder or other analog device.
7,000,000:1 Contrast
The contrast ratio is a property of a display system, defined as the ratio of the luminance of the brightest color (white) to that of the darkest color (black) that the system is capable of producing. A high contrast ratio is a desired aspect of any display. 7,000,000:1 Contrast Ratio is virtually the highest contrast currently available.
Integrated sub-woofer for excellent audio
Integrated with a sub-woofer that adds body to the bass with high watts output, AudysseyEQ® provides clear, accurate and natural sound right out of the box. Together, these technologies ensure an audio experience as rich and satisfying as the video.
ClearScan 200
Image flicker, which causes the blurring of a moving picture, is directly linked to frame rate frequency.
At 50Hz, the eye detects flicker, so motion blur is sometimes a problem when Watching video with fast moving sports or other content. At 100Hz, the problem is greatly resolved, but Toshiba has gone even further with Clear Scan 200, which combines a 100Hz rate with scanning backlight technology to achieve the equivalent of a 200Hz effect.
The backlight control is split into three sections, and by synchronizing the control and video signals, motion blurring is virtually eliminated.
3D Resolution +
In order to be ready today for the 3D TV of tomorrow, Toshiba has optimised the Resolution+ technology for 3D displays. 3D Resolution+ analyses the individual images and uses complicated processes to calculate the missing image content. The result is a significantly sharper and more detailed 3D TV experience.
Intelligent 3D
Toshiba 3D Tvs are able to recognise 3D signals when they are being played, and change the brightness and colour reproduction automatically. The effect of the 3D glasses on the image quality is accurately determined in the Toshiba laboratory and the data is used to automatically correct the brightness, colour and the way the edges of objects are presented. This ensures ideal picture quality in 3D as well as regular 2D viewing.
Ambient Light Sensor
Naturally, the amount of light in the room affects how you see the picture, but until now TVs have not been able to do anything about this. Thanks to the Ambient Light Sensor, REGZA LCD TVs are able to respond to room lighting conditions, adjusting their contrast to ensure optimum picture quality. This smart television will adapt itself to the amount of light in your room to show the most optimal picture. There is a sensor in the TV that will detect the amount of light in room the TV is in.
Auot View
AutoView is Toshiba's most advanced solution for achieving the best possible picture quality at all times. It monitors room brightness and automatically adjusts the backlight and various picture parameters accordingly. It also continually analyses the image (light and dark pixels), adjusting to maintain maximum contrast. This model takes AutoView another step further, by allowing manual adjustment of backlight, colour temperature and dynamic contrast. Automatically senses the amount of light in your room and adjusts the brightness and other picture parameters accordingly to get the optimal picture for your room at that time.
Bright Room
Dimly Lit Room
Dark Room
In a bright room during the day.

In rooms with large windows or bright lights, the luminance can be more than 1,500 lux. Settings are automatically adjusted for best picture.
In a dimly lit room in the evening.

The luminance in these types of rooms will vary from about 50 to 400 lux. The TV adjusts its contrast to best match the illumination.
Watching a movie in dark room.

A dark room will only have about 20 lux of light. The picture is adjusted to provide the clearest image in this low light.
USB 2 Inputs
Enjoy the convenience of quick photos, music and HD Video Playback with the new media playback function. Simply plug in your USB memory devices to enjoy this all-in-one entertainment experiences.
Video(DivX HD, AVCHD) / Audio (MP3,MP4) / Photo (JPEG)
AUDYSSEY
Sound from the speakers is reflected and absorbed by walls, windows and various objects in the room, causing delays, distortion and losses.
Audyssey EQ is a powerful acoustic correction system that overcomes these problems, delivering clear sound with ideal imaging to all listeners.
Meta Brain Premium
Meta Brain Premium is an incredibly powerful and sophisticated video engine which provides ultra sharp images with natural gradation, textures and colours.
14 Bit Processing
Going far beyond 8-Bit and even 10-Bit Video Processing, Toshiba's 14-Bit Video Processing greatly increases graduation levels, resulting in a much smoother and morenatural picture.

It also analyzes every pixel to create the highest possible contrast for life-like images.
14-bit video processing provide smoother gradation, richer and more natural colors.
REAL- Active Picture Enhancement
Active Picture Enhancement analyzes incoming signals pixel by pixel and adjusts the colour, contrast and brightness accordingly to achieve a 3-D-like effect.
Clear- Optimal Luma Enhancement
Optimal Luma Enhancement carefully monitors and controls luma transitions, resulting in an astonishingly clear and natural overall picture.
Clean- Intelligent Digital Noise Reduction
Intelligent Digital Noise Reduction minimizes visual 'noise', cross colours, flickers, MPEG noise and chroma bug to ensure clean crisp images
Smooth- Intelligent Motion Adaptive De-Interlacing
Intelligent Motion Adaptive De-Interlacing adjusts scan lines pixel by pixel to reproduce smooth contours in moving and static images.
Original- Real Digital Picture
Real Digital Picture digitizes the whole signal process, avoiding quality loss during analogue-to-digital conversion. As a result the original digital source picture is faithfully reproduced.
3D Colour Management
Most TVs have a colour adjustment knob, but REGZA LCD TVs go much further, enabling you to adjust hue, saturation and colour brightness for each of the six basic colours separately. You can perfectly adjust skin colour or grass colour, for example, without affecting the other colours.
One pair of 3D Glasses Included Free. Additional glasses can be purchased at any store or from us.
Toshiba 55WL700 Multi system LED TV Specifications; PAL, NTSC and Secam 100-240 Volts:
Designs and specifications are subject to change without notice.
Model: Toshiba 55WL700 Multi System 3-D LED Back-light TV
55" 3D Multi system LED TV with 4 HDMI inputs, PC input and much more.
FULL HD 1920 X 1080p resolution make for the absolute best video quality!
World-Wide NTSC/PAL/SECAM Color System - Watch any video signal on this TV!
World-Wide NTSC/PAL/PAL-N/PAL-M/SECAM Color System
NTSC-M, PAL BG, PAL I, PAL DK, Secam BG/DK TV tuners
7,000,000:1 Dynamic Contrast: While viewing either very bright or very dark scenes, it can be difficult to distinguish main images which blend into the background. Dynamic Contrast dramatically mitigates this problem by adjusting the backlight intensity, providing up to a 4X improvement in contrast.
World-wide Dual Voltage 110-240 volts 50-60 hertz
Wide screen 16 X 9 Format
USB for Media Playback of HD Video, JPEG, MP3, Divx
Ultra Slim Design with Edge LED Back light
MAIN
Product Type: 3D LED Backlight (Edge-lit) LCD TV
Screen Type: 55
Aspect Ratio: 16 : 9
Dyanimic Contrast Ratio: 7,000,000 : 1
Brightness (cd/m2): 430
Resolution (H x V): 1920 x 1080
Viewing Angle (Degrees): 178
Panel Response Speed (ms): 6
VISUAL
Video Engine: Meta Brain Premium
Clear Scan 200 Pro: YES
Video processing: 14 BIT
3D: Active
3D to 2D Conversion: YES
3D Resolution +: YES
Intelligent 3D: YES
24p: YES
3D Colour Management: YES
Comb Filter: 3D Y/C (PAL & NTSC)
Photo frame: YES
Intelligent Backlight Control: YES
Media Playback
Video(DivX HD, AVCHD) / Audio (MP3,MP4) / Photo (JPEG)
Mpeg Noise Reduction: YES
Real Digital Picture: YES
Picture Mode : Store / AutoView / Dynamic / Standard / Movie1 / Movie2 / Game / PC
Auto Signal Booster: YES
AUDIO
Sound System : Dolby Digital
Audyssey EQ: YES
Stereo System: NICAM B/G, I, D/K, & German Stereo B/G, D/K
Speakers: Main (2cm x 6.5cm) x 2 / Woofer (6cm) x 1
Audio Output Audio Output: 10WX2/10Wx2 10W X 2 / 10W x 2
FEATURES
Ambient Light Sensor: YES
Picture Still: YES
Teletext: YES
Multilingual OSD
English / French / Russian / Simplified Chinese/ Thai / Malay / Vietnamese / Arabic/ Persian
Hotel Mode**: YES
REGZA Link: YES
DLNA: YES
Instalport: YES
Swivel Stand: YES
CONNECTION
>Antenna Input: 1
EXT 1: Input: Composite Video + RCA Audio
EXT 2: Input: Composite Video + RCA Audio
EXT 3: Input: Component Video + RCA Audio (Common with EXT 2 Audio)
EXT 4: Input: HDMI 1 (ARC)
EXT 5: Input: HDMI 2 + 3.5mm mini Jack (Common with PC Audio)
EXT 6: Input : HDMI 3
EXT 7: Input : HDMI 4
EXT 8: PC Input VGA
PC Input: D-Sub 15 Pin + 3.5mm Mini Jack (Common with HDMI 2 Audio)
Output: Optical AUDIO INPUT
Digital input: USB x 2 (Side)
Headphone: 3.5mm Mini Jack
LAN Port: YES

SIGNALS

Receiving System: PAL I/ BG/ DK, SECAM BG/ DK, NTSC M/ BG 4.43
Colour System: PAL, SECAM, NTSC 3.58 / 4.43
Video Signal: 480i/480p (60Hz), 576i/576p (50Hz), 720p (50/60Hz), 1080i (50/60Hz), 1080p (24/25/30/50/60Hz) through HDMI
RGB Signal*: VGA, SVGA, XGA, WXGA, SXGA

GENERAL

Automatic Voltage Regulator: World Wide 110-220-240V 50/60Hz
Power Consumption (W): 199
Dimension (W x H x D) mm without Stand: 1283 x 772 x 28.9
Dimension (W x H x D) mm with Stand: 1283 x 852 x 356
Weight (Net) kg without Stand: 28.6
Weight (Net) kg with Stand: 33.5

ACCESSORIES: Included

3D Glasses (Set): 1 Pair Included
← Back to product description



Full HD 1080p

1920x1080p resolution is an HDTV high-definition video mode characterized by 1080 horizontal lines of vertical resolution. As of 2012, most consumer televisions being sold provide 1080p inputs mainly with HDMI and support full high-def resolutions. 1080p resolution is available in all types of televisions, including plasma, LCD and LED.



Built-In Analog Pal, NTSC, and Secam TV tuner

Analog Pal, NTSC, and Secam tuner built in for world wide use for analog tuning. If you are in a country that utilizes digital tuning such as DVBT or ATSC a Cable Box or Satellite receiver is needed. If You have any questions regarding this please call us. With the appropriate setup this TV can be used anywhere in the world.




TV 3D




USB Input

USB stands for Universal Serial Bus. A USB port is a cable connection interface used on personal computers and consumer electronics. USB ports allow stand-alone electronic devices to be connected via cables to a computer or to each other.
← Back to product description