Details
Sony KLV-32S550A 32" Multi-system LCD TV; PAL, NTSC and Secam 100-240 Volts: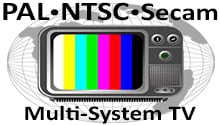 Multi-System TV - PAL, NTSC and Secam
This multisystem TV is compatible with PAL, NTSC and Secam video formats. You can use this television anywhere in the world with ANY type of video device!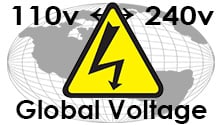 Worldwide Voltage - 110v, 120v, 220v, 230v and 240 volt!
Global Dual Voltage on this Multi-system TV means it can be used anywhere. Multi-voltage TV's can be used in any country with voltage from 110 volts to 240 volts!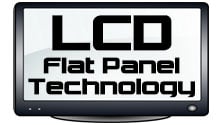 Space-Saving LCD Flat Panel Technology
Multi-System LCD TV's offer stunning video performance and a great value. Enjoy High Definition video in a space-saving flat panel design with this multisystem TV.
Sony KLV-32S550A 32" Multi-system LCD TV; PAL, NTSC and Secam 100-240 Volts Specifications:
Designs and specifications are subject to change without notice.
Key Features:
New Video enhancing features:
- Motion flow processor allows better display of sports scenes, movies and other fast moving images.
- 10-bit video panel allows reproduction of colors naturally, almost 4 times that of 8-bit panels.
- 24P True Cinema processor allows you to view blu-ray movies at 24 frames per second (also known as 24hz), the way you see video at the movie theatre

Sony KLV-32S550A Detailed specifications

World-Wide NTSC/PAL/SECAM Color System - Watch any video signal on this TV!!
World-Wide NTSC M, PAL BG, PAL I, Secam BG, DK/ PAL DK TV tuners
32-inch LCD TV with 2 HDMI input and 1 PC input
480i, 576i, 480p, 576p, 1080i, 720p, 1080p Video Signal INPUT
Widescreen 16 X 9 Format
World-wide Dual Voltage 110-240 volts 50-60 hertz
HDTV monitor (HDTV tuner required for HD reception)
Wide Screen Mode allows you to watch conventional 4:3 aspect ratio broadcasts in wide screen (16:9) mode.
VESA compliant mounting holes. Tilt wall mount available below)
Can be easily mounted to wall to match any room's elegant decor'
Steady Sound® equalizes volume levels so there is consistent output between programs and commercials.
Built-in Speakers includes 2 (5W x 2) speakers to deliver dynamic sound.
Component Video Input offers the best video quality for DVD (480p and 480i), and digital set-top box (1080p, 1080i, 720p, 480p and 480i) connections.
Parental Control V-chip technology allows parents to block unsuitable programming from younger viewers.
PC Input allows you to connect your PC and display the PC screen on your TV.
Display Resolution: WXGA – 1,366 x 768 pixels 16:9 Screen Format
Sony's unique BRAVIA ENGINE 3 features a fully digital integrated picture-enhancement and maximises the features of display devices to create spectacular images that are sharp and vibrant
Equipped with Intelligent Picture* that automatically boosts weak analogue broadcast signals (RF) and reduces the noise of these signals to produce vibrant and noise-free pictures
Featuring MPEG Noise Reduction that automatically reduces block noise – a common problem usually caused by MPEG compression – and improves the edges of characters, it also successfully suppresses noise that usually appears at high contrast edges
BRAVIA Sync provides multiple control functions by using HDMI. Just one push "Play" button, BRAVIA Sync allows full control over Sony Home Theatre System or Handycam with a single remote commander. It will definitely bring you the convenience and easy-to-use home entertainment
Sony unique Advanced Contrast Enhancer (ACE) reproduces fine levels of gradation and dynamically controlling the contrast of every image. It provides the deep dark scenes without sacrificing the brightness of the lighter elements
Dynamic contrast ratio*: 30000:1
On-Screen contrast ratio: 2500:1
Picture And Picture (1tuner / Freeze)
Audio Output: 10W x 2
PC Input Terminal for connection of computer
Side Terminals:
RF Connection Input x 1; Composite Input x 1; Audio Input x 1; Headphone Output x 1
Rear Terminals:
HDMI Input x 2; Component Input x 1; Composite Input x 1; Audio Input x 2; PC In (D-Sub) + Audio Input (Stereo Mini) x 1; Monitor Output x 1;
Power Consumption: 141W
Dimensions (W x H x D) and Weight:
With table stand: 807 x 557 x 222 mm / 13.1 Kg
Without table stand: 807 x 508 x 102 mm / 12 Kg
Specifications:
Video Features:
Video Signal System: NTSC, PAL, Secam
Display Resolution: 1366 x 768
Native Resolution: 1080p, 1080i, 720p
30,000:1 Dynamic Contrast Ratio
8ms Response Time
Wide Viewing Angle 178 degrees
Brightness 500cd/m2
Vertical Frequency (Hz): 56 / 60 / 72 / 73 / 75
Contrast Ratio: TBD
Horizontal Scan (KHz) for PC: 31/ 31.5 / 35.2 / 37.9 / 46.9 / 47.4 / 47.7 / 47.8 / 56.5 / 60 / 60.3
Overscan: Normal, +1, +2
Viewing Angle: Right/Left: 170°, Up/Down: 170°
Display Response Time: TBD
Vertical Size: +10 to -10 (TV) +50 to -50 (PC)
Vertical Center: +10 and -10 (Zoom) +10 and -10 (Wide Zoom)
Horizontal Center: +10 to -10 (TV) +50 to -50 (PC)
Screen or Display Technology: LCD
Tuner: Analog
Video Processing: One-chip Video Processor
Screen Modes (4:3): Wide Zoom, Normal, Full, Zoom
Screen Modes (16:9): Wide Zoom, Normal, Full, Zoom, Off
Wide Mode (16:9): Wide Zoom, Full, Zoom
Wide Mode (4:3): Wide Zoom, Normal, Full, Zoom
Comb Filter: 3D Digital Comb Filter
Phase (PC Only): Yes
Pitch (PC Only): Yes
Light Sensor: Yes
Picture Modes: Vivid, Standard, Pro
Audio
Speaker Type: Oval cone
Speakers (Total): 2
Full Range Speaker Size: 55 x 150mm (Oval)
Audio Power Output: 20W Total (10W x 2)
Audio Features
Tone Control(s): Treble and Bass
Audio Mute: Yes
Speaker On/Off: Yes
Simulated Surround: Yes
Convenience
Stand Tilt Range: L/R: 15°
Stand Swivel Range: Forward 3° / Back 8°
Inputs and Outputs
HDMI input X 2
PC Input x 1
Component X 2 (Y/Pb/Pr ) Input(s)
Audio In x 2
S Video In X 2
Composite In x 2
Composite Out x 1
Headphone Out x 1
RF Connection Input
Power
World Wide Voltage Supply AC 100-240V, 50/60Hz
Internal Power Supply: Yes
Power Consumption (in Operation): Less than 140W
Supplied Accessories:
Remote Control (RM-YA001)
Battery (Type AA, x2)
AC Power Cord
Support Belt
← Back to product description



Built-In Analog Pal, NTSC, and Secam TV tuner

Analog Pal, NTSC, and Secam tuner built in for world wide use for analog tuning. If you are in a country that utilizes digital tuning such as DVBT or ATSC a Cable Box or Satellite receiver is needed. If You have any questions regarding this please call us. With the appropriate setup this TV can be used anywhere in the world.
← Back to product description