Details
Sony KDL-70R550M 70" 3D Multi system LED TV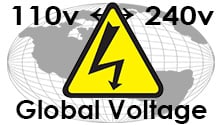 Worldwide Voltage - 110v, 120v, 220v, 230v and 240 volt!
Global Dual Voltage on this Multi-system TV means it can be used anywhere. Multi-voltage TV's can be used in any country with voltage from 110 volts to 240 volts!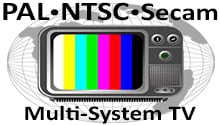 Multi-System TV - PAL, NTSC and Secam
This multisystem TV is compatible with PAL, NTSC and Secam video formats. You can use this television anywhere in the world with ANY type of video device!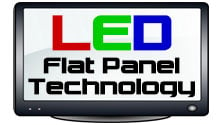 Space-Saving LED Flat Panel Technology
Multi-System LED TV's offer stunning video performance and a great value. Enjoy High Definition video in a space-saving flat panel design with this multisystem TV.
Sony KDL-70R550M 70" Multi system led tv
Video
1080/24p (HDMI only)
1080/60i 1080/60p(HDMI / Component)
480/60i
480/60p
720/60p
1080/30p (HDMI™ only)
720/30p (HDMI™ only)
720/24p (HDMI™ only)
Video Features
3D Comb Filter : Yes
MPEG Noise Reduction : Yes
Blinking Type : Frame
Digital Noise Reduction : Yes
Picture Mode : Vivid ; Standard ; Custom ; Cinema
Auto Wide : Yes
CineMotion® Reverse 3:2 Pulldown Technology : Yes
Live Color™ Technology : Yes
Advanced Contrast Enhancer (ACE) : Yes
Motionflow™ Technology : Motionflow XR 240 LED Motion Mode : Yes
Clear Resolution Enhancer : Yes
SimulView™ : Yes
3D Features
3D Format Support : HDMI: Frame Packing/Side-By-Side/Over-Under USB/MHL: Side-By-Side/Over-Under
Simulated 3D : Yes
3D : Passive
Display
Screen Size (measured diagonally) : 70"(69.5")
Display Resolution : Full HD
Viewing Angle (Up/Down) : 176(88/88)
Aspect Ratio : 16:9 Screen Size (cm) : 176.6 cm
Dynamic Contrast Ratio : over 1 million
Viewing Angle (Right/Left) : 176(88/88)
Display Features
Backlight Type : Edge LED
Display Device : LCD
Dimming Type : Frame Dimming
Energy Saving & Efficiency
Energy Star® compliant : Ver6
Dynamic Backlight Control : Yes
Power Consumption (On Mode) for Energy Star : 102.6W
Power Consumption (Standby Mode) for Energy Star : 0.153W
Backlight Off Mode : Yes
Audio
Audio Power Output : 10W + 10W
Speaker Configuration : Full Range (45x200mm) x2
Speaker Position : Bottom Alternate
Audio (Digital) : Yes
Sound Mode : Standard ; Music ; Cinema ; Game ; Sports
Invisible Speaker : Yes
Sound Booster : Yes
Stereo System : MTS(AUTO SAP)
5.1ch Through Out (Handycam) : Yes
Audio Out : Variable/Fixed
Dolby® : MS10 (Dolby Digital Plus, Dolby Pulse)
5.1 Channel Audio Out : Yes
SteadySound® Automatic Volume Control : Yes
Max Qty of carton stacking (vertical) : 4
Convenience Features
Picture Adjustments Lock : Yes
On/Off Timer : Yes
Auto Shut-off : Yes
On-Screen Display for External Input : Yes
Info Banner : Yes
Parental Control : Yes
Channel Block (with password) : Yes
BRAVIA® Sync™ : Yes
Twin Picture : PAP(Fixed),PIP
USB Play (Contents) : MPEG1/ MPEG2TS/ MPEG2PS/ MPEG4Visual/ MPEG4AVC/ H.264/ WMV/ Xvid/ MP3/ AAC/ HE-AAC/ DolbyDigitalAC3/ DTS/ WMA/ Jpeg
Scene Select : Music ; Cinema ; Game ; Graphics ; Sports
Show/Hide Channels : Yes
Photo Frame Mode : Yes
USB Super Multi-Format Play : Yes
Favorites (Simple UI) : Yes
Label Inputs : Yes USB Play : Yes
Channel Jump : Yes
On-Screen Clock : Yes
Edit Channel Labels : Yes
Channel Surf : Yes
Multiple Language Display : English/Spanish /French
Sleep Timer : Yes
Input Skip : Yes
General Features
Hotel Mode Menu : Yes
Closed Captions (CC) : Yes
Demo Mode : Yes
Finish (Surface Color) : Black
Start Up Sony Logo Display : Yes
Audio Return Channel : Yes
Inputs and Outputs
Analog Audio Input(s) (Total) : 1(Rear)
Component Video (Y/Pb/Pr) Input(s) : 1 (Rear Hybrid w/Component)
Audio Out : 1(Rear)
USB 2.0 : 2 (Side)
Composite Video Input(s) : 1 (Rear Hybrid w/Component)
AC Power Input : 1 (Rear)
HDMI™ Connection(s) (Total) : 4 (2Rear,2Side)
Ethernet Connection(s) : 1 (Rear)
MHL : Yes
RF Connection Input(s) : 1 (Rear)
Digital Audio Output(s) : 1(Rear)
HDMI™ PC Input : Yes
Network Features
Wi-Fi Direct : Yes
TV Tweet : Yes (Opera)
Screen mirroring : Yes
DLNA Content : JPG/ MP3/ WMA/ MPEG1/ MPEG2PS/ MPEG2TS/ AVCHD/ MP4/ WMV BIVL (System) : Yes
Wireless LAN : Integrated
Sony Entertainment Network : Yes
Opera Apps (System) : Yes
Wi-Fi Certified : Yes
Internet Browser : Yes (Opera)
Power
Power Consumption (in Standby) : 0.2W
Power Requirements (frequency) : 60Hz
Power Requirements (voltage) : AC120V
Power Consumption (in Operation) max. : 240W
TV System (Analog) : M
Number of Tuners (Terrestrial/Cable) : 1(Digital/Analog)
Channel Coverage (Analog) : VHF: 2-13/UHF: 14-69/CATV: 1-135
Channel Coverage (Digital Terrestrial) : VHF: 2-13/UHF: 14-69
TV System (Digital Terrestrial) : ATSC
TV System (Digital Cable) : Clear QAM
Channel Coverage (Digital Cable) : CATV: 1-135
Color System : NTSC
Dimension (Approx)
TV with Stand (W x H x D) : 1587x975x378 mm / 62 1/2x38 1/2x15 inch
TV only (W x H x D) : 1587x931x90(54.6) mm / 62 1/2x36 3/4x3 5/8(2 1/4) inch
Weights (Approx)
TV with Stand : 38.0 Kg / 83.8 lb.
TV only : 36.0 Kg /79.3 lb.
← Back to product description



Full HD 1080p

1920x1080p resolution is an HDTV high-definition video mode characterized by 1080 horizontal lines of vertical resolution. As of 2012, most consumer televisions being sold provide 1080p inputs mainly with HDMI and support full high-def resolutions. 1080p resolution is available in all types of televisions, including plasma, LCD and LED.



Built-In Analog Pal, NTSC, and Secam TV tuner

Analog Pal, NTSC, and Secam tuner built in for world wide use for analog tuning. If you are in a country that utilizes digital tuning such as DVBT or ATSC a Cable Box or Satellite receiver is needed. If You have any questions regarding this please call us. With the appropriate setup this TV can be used anywhere in the world.




Built in DVBT and PAL Tuner

Built IN DVBT and Pal Tuner. Excellent for use outside North America with Analog Pal RF signals and DVBT RF Signals. For use in North America to watch television a Cable, box or Satellite receiver from your cable company is necessary. Or if you will not subscribe to any paid cable a ATSC digital cable converter box can be used to tune TV channels when in North America. If using outside of North America in Africa, Asia, Europe, Middle East, Oceania, or other countries with Pal or DVBT tuning, this TV will work directly with RF Antenna signal. If You have any questions regarding this please call us. With the appropriate setup this TV can be used anywhere in the world.




TV 3D




USB Input

USB stands for Universal Serial Bus. A USB port is a cable connection interface used on personal computers and consumer electronics. USB ports allow stand-alone electronic devices to be connected via cables to a computer or to each other.



WiFi Ready

WiFi ready means that the device is able to use WiFi but requires an adapter. WiFi adapters are fairly inexpensive and usually plug into the USB port. WiFi Ready TV's will always have a standard LAN port to utilize internet features without using WiFi.



Smart WiFi Built In

WiFi built-in means that the hardware needed is already built into the device. WiFi Built-in tv's already have the WiFi card/adapter inside. It is ready to connect to Wi-Fi networks straight out of the box. If you have a WiFi network, just plug in the TV, set it up and you have internet access.
← Back to product description