Details
Sony BDP-S780 Region Free 3D Blu-ray Player:
3D playback right out of the box; Divx, XVID, AVI, MKV, DIVX-HD, Blu-ray disc java, AVCHD, JPEG, MP3, and much more. Watch Blu-ray movies, including titles in full 3D - the most spectacular viewing experience available for your 3D TV. This player also lets you stream videos from YouTube™and Netflix, share your latest pictures with friends and family, or play music stored on your computer throughout your house. It also has BUILT IN WI FI - Connect to Internet through wireless connection in your home. Capable with B, G, and N WIFI connections. The Latest from SONY is model BDP-S780 which will simulate and transform 2D content into 3D, and improve the quality and standard definition video content on the Web with Sony's IP and noise suppression of Precision Cinema HD Upscale technology and all the latest BD/DVD formats and codecs: SA-CD, DVD, CD, DivX, XviD, AVI, DivX-HD, MKV, MP3 and more, all supported and displayed. Don't forget to download iTouch/iPhone Remote App!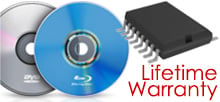 Region Free Playback Guaranteed!
Unlike software or firmware solutions, our region free hardware modifications are guaranteed to play Blu-Ray Discs and DVD's from any region!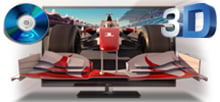 Enjoy 3D on this Region Free Blu-Ray Player
The theater comes to your living room with the latest in video technologies. Match this Region Free Blu-Ray player with a 3D ready TV and you are at the movies!
Sony BDP-S780 Region Free 3D Blu-ray Player Description:
Blu-ray Disc (BD) is a new high-definition disc format designed to take advantage of today's high quality HDTVs. The resolution is up to 1920 x 1080 (1080p) and the data transfer rate is up to 54 mbps. Blu-ray Disc discs and players offer several advantages over the standard DVD format:
Better Picture Quality: Blu-ray Disc is a true high-definition format offering video at 720p, 1080i, or 1080p resolution. While standard DVDs look very good on an HDTV, they don't provide a high-definition signal (not even when you use an up-converting DVD player). Blu-ray Disc delivers an extraordinarily sharp, clean, detailed picture, with deeper, richer colors.

Better Sound Quality: In addition to the same multi-channel sound formats you're accustomed to with DVD (Dolby Digital and DTS), Blu-ray Disc offers Dolby TrueHD, Dolby Digital Plus, DTS-HD Master Audio, DTS-HD High Resolution, and uncompressed 7.1 channel PCM.

Much Greater Storage Capacity: What makes Blu-ray Disc's superior picture and sound possible is the much higher storage capacity of Blu-ray Disc discs. A single-layer Blu-ray Disc can hold 25 gigabytes of data, over five times the amount a standard DVD can hold. Dual-layer Blu-ray Discs hold 50 gigabytes, which equates to nine hours of High Definition or 23 hours of Standard Definition video, plus high-resolution multi-channel audio and the added features and material that require multiple discs with standard DVD.

Backward Compatible: To ensure backward-compatibility with your existing library of discs, Blu-ray Disc players use a dual-laser mechanism: a blue laser for playing high-definition Blu-ray Discs, and a conventional red laser for playing DVDs and audio CDs.

Note: As Blu-Ray technology continues to evolve, new disc types with enhanced functionality will become available. In order for you to enjoy this new functionality, you will likely be required to update the firmware in your player. These firmware updates will become available for downloading from the Internet via the rear panel Ethernet terminal.

AVCHD: AVCHD (MPEG-4 AVC/H.264) is a high definition digital video camera format used to record in high definition or standard definition on DVD, using an efficient data compression coding technology. The format is designed to compress video and audio (Dolby Digital or Linear PCM) data, enabling a high definition video signal shot on a digital video camera recorder to be recorded on DVD discs, in the same way as it would be for a standard definition signal.

MPEG Playback: The Sony Blu-ray disc player supports playback of MPEG (1-2-4) video files recorded on BD-RE, BD-R, DVD+RW, DVD+R, DVD-RW, DVD-R, CD-R, and CD-RW discs.

JPEG Playback: This unit will play JPEG still picture files recorded onto BD-RE, BD-R, DVD+RW, DVD+R, DVD-RW, DVD-R, CD-R, and CD-RW discs using the players' front-panel USB port. Still images on your disc can be viewed in a Slide-Show as well as rotated 90-degrees left or right.

MP3/WMA/AAC/DIVX/XVID/AVI/MKV/DIVX-HD Playback: The BDP-S780 supports MP3/WMA/AAC audio files recorded on BD-R/RE, DVD-R/RW, DVD+R/RW, and CD-R/RW discs. When stopped and restarted, playback resumes at the same point as long as the tray hasn't been opened and the player hasn't been turned off.

SACD: Super Audio CD uses a technology called Direct Stream Digital (DSD) to convert music into a digital signal that can be stored on a disc. Compared to the traditional PCM method (the technology used for CD), DSD offers a much higher resolution by following more closely the original waveform of music. With a frequency response of over 100kHz and a dynamic range over 120dB across the audible frequency range - some 64 times higher resolution then CD - Super Audio CD offers music reproduction that reveals details you just cannot hear on a normal CD.
Sony BDP-S780 Multi Region 3D Blu-ray Player Specifications:
Designs and specifications are subject to change without notice.
DVD
DVD 24p output
BD
HD (60Hz): 480i/480p/720p/1080i/1080p
HD (24Hz) (24p True Cinema), HD 24Hz to 60Hz conversion
Video Features
BD-ROM: Bonus View(Profile 1.1);BD-Live(Profile2.0); BD-ROM (SL/DL)
JPEG Playback: BD/DVD/CD/USB/DLNA
2D>3D, Preset Picture mode Cinema tuned(Theater room/Brighter room/Standard room/Film/Anime/Auto), 24p True Cinema Technology, 3D Playback, BD-R/RE Read Compatibility(BD-R/BD-RE), DVD Camcorder 8cm DVD(RW/-R, +VR), DVD Playback, DVD+R Read Compatibility(+VR), DVD+RW Read Compatibility(+VR), DVD-R Read Compatibility, DVD-RW Read Compatibility(+VR), Noise Reduction(BNR on DVDs Only), PhotoTV HD, Picture Parameter Adjustments(Brightness/Contrast/Hue/Color), x.v.Color Technology, Deep Color, Percision Cinema HD Upscale
Audio Features
SA-CD
Music: BD/DVD/CD/USB/DLNA (non secured)
DTS: BD/DVD/CD/USB/DLNA (non secured)
LPCM: BD/DVD/CD/USB/DLNA (non secured)
MP3 Playback: BD/DVD/CD/USB/DLNA (non secured)

Convenience Features
File System: FAT32/NTSF USB and HDD (Read Only)
USB Keyboard(standard 101 Key), BRAVIA Sync, Bite Rate Indicator(Video), Child Lock, Easy Setup, Media Remote(Media Remote 1.1, 2.0 and above)
Inputs and Outputs
HDMI Output(s): 1 (Rear)
Composite Video Output(s):1 (Rear)
Component Video Output(s): 1 (Rear)
Digital Audio Output(s): 1 (Rear)
USB Input(s): 2(1 Rear/1 Front)
Ethernet Connection(s): 1 (Rear)
Analog Audio 2ch Output(s)1 (Rear)

Function
PREV/NEXT, Parental Control, Play/Stop/Pause, REV/FWD, Repeat(All/1Title), Screen Saver
Power
Power Consumption (in Operation): 22W
Power Requirements(Frequency): 60Hz
Power Requirements(Voltage): 120V

Weights and Measurements
Dimensions (Approx.): 17" x 1.8" x 7.8" (430 x 46 x 199mm)

Skype
TV dongle Camera, Normal Camera: Either (not supplied)
Video Chat, Audio Chat, Content Share, Help Browser
Wi-Fi
Wi-Fi Built in: Built-in

Video
MPEG-1 Video/PS (.mpg, .mpeg, .m2ts, .mts): BD/DVD/CD/USB/DLNA
MPEG-2 Video/PS, TS (.mpg, .mpeg, .m2ts, .mts): BD/DVD/CD/USB/DLNA
MPEG-4 AVC(.mkv, .mp4, .m2ts, .mts): BD/DVD/CD/USB/DLNA

← Back to product description



DVD All Regions

Region Free DVD Playback. Code Free, Multi-Region, Multi-Zone




Will play DVD movies from anywhere in the world.




Plays DVDs from any region including region 0, 1, 2, 3, 4, 5, 6, 7 and 8


Region Free Playback Guaranteed for Life!



Blu-ray All Regions

Region Free Blu-ray Playback. Code Free, Multi-Region, Multi-Zone
Will play Any Blu-ray Disc from anywhere in the world.
Plays Blu-rays from any region including regions A, B, & C




World Wide Voltage

Works with world wide electricity 100-240 volts volts 50/60 hz. Can be used with electricity in North America or any other place in the world.ALL of our Multisystem TV's operate on ALL Global voltages, including 110, 120 Volts and 220, 230, 240 Volts.



DivX Compatible

With DivX® support, you are able to enjoy DivX® encoded videos.




Blu-Ray 3D

3D compatibility allows you to enjoy a lifelike cinema experiencein the comfort of your own home with the use of any 3D TV. Purchase yourfavorite 3D Blu-ray titles and get ready to be amazed by the intense depthoffered by 3D Blu-ray technology.




Video Streaming

Streams Video and Audio through the internet




Smart WiFi Built In

WiFi built-in means that the hardware needed is already built into the device. WiFi Built-in tv's already have the WiFi card/adapter inside. It is ready to connect to Wi-Fi networks straight out of the box. If you have a WiFi network, just plug in the TV, set it up and you have internet access.



USB Input

USB stands for Universal Serial Bus. A USB port is a cable connection interface used on personal computers and consumer electronics. USB ports allow stand-alone electronic devices to be connected via cables to a computer or to each other.



1080p Upconversion

HDMI upconversion will convert your analog video signals to offer a much clearer, sharper HD image, with less artifacts

Shipping Group: Bluray
← Back to product description