Details
Sharp LC-40LE265M 40" Full HD multi-system LED TV 110 220 240 volts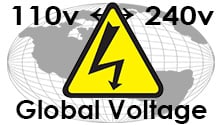 Worldwide Voltage - 110v, 120v, 220v, 230v and 240 volt!
Global Dual Voltage on this Multi-system TV means it can be used anywhere. Multi-voltage TV's can be used in any country with voltage from 110 volts to 240 volts!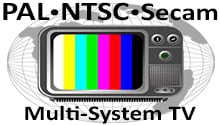 Multi-System TV - PAL, NTSC and Secam
This multisystem TV is compatible with PAL, NTSC and Secam video formats. You can use this television anywhere in the world with ANY type of video device!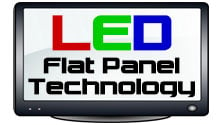 Space-Saving LED Flat Panel Technology
Multi-System LED TV's offer stunning video performance and a great value. Enjoy High Definition video in a space-saving flat panel design with this multisystem TV.
Watch television across PAL, SECAM, and NTSC video systems with the Sharp LC-40LE265M 40" Full HD Multi-System LED TV. This LED TV has an edge-lit LED backlight and includes a 40" display. With a native resolution of 1920 x 1080, this TV can demonstrate detailed 1080p content without pixel-loss. The LC-40LE265M is furnished with USB and HDMI inputs. Integrated Ultra-fine Motion 200 is designed to decrease distortion on fast changing content. Dual 5W stereo speakers are onboard for audio playback.
This multi-system TV comes with a European plug and includes a plug adapter for US use.
Sharp LC-40LE265M 40" Full HD multi-system LED TV 110 220 240 volts
Designs and specifications are subject to change without notice.
Connectivity
MHL connectivity via HDMI allows you to mirror and charge compatible devices
USB playback for photos, music, and movies
Enhancements
Super Eco Mode for energy efficiency
Photo frame mode
Integrated antenna booster
Easy color adjustment
Narrow bezel design
Display
Screen Size: 40" (100 cm)
Panel Type: LED LCD
Resolution: 1920 x 1080
Connectivity
TV System: PAL, SECAM, NTSC
Inputs and Outputs: 2 x HDMI, 1 x USB, 1 x RF
General
Power Requirements: 110 to 240 VAC, 50/60 Hz
Standby Power Consumption: 1 W
Audio: 2 x 5 W
Dimensions (WxHxD): Not Specified By Manufacturer
Weight: Not Specified By Manufacturer
Packaging Info
Package Weight: 25.2 lb
Box Dimensions (LxWxH): 38.0 x 25.0 x 6.0"
← Back to product description



Full HD 1080p

1920x1080p resolution is an HDTV high-definition video mode characterized by 1080 horizontal lines of vertical resolution. As of 2012, most consumer televisions being sold provide 1080p inputs mainly with HDMI and support full high-def resolutions. 1080p resolution is available in all types of televisions, including plasma, LCD and LED.



Built-In Analog Pal, NTSC, and Secam TV tuner

Analog Pal, NTSC, and Secam tuner built in for world wide use for analog tuning. If you are in a country that utilizes digital tuning such as DVBT or ATSC a Cable Box or Satellite receiver is needed. If You have any questions regarding this please call us. With the appropriate setup this TV can be used anywhere in the world.




USB Input

USB stands for Universal Serial Bus. A USB port is a cable connection interface used on personal computers and consumer electronics. USB ports allow stand-alone electronic devices to be connected via cables to a computer or to each other.
← Back to product description