Details
Samsung LA-32C550 Multi System LCD TV ; PAL, NTSC and Secam 100-240 Volts:
Multi system, pal / ntsc / secam
110-240 volts for world wide use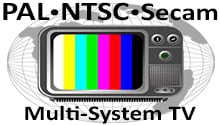 Multi-System TV - PAL, NTSC and Secam
This multisystem TV is compatible with PAL, NTSC and Secam video formats. You can use this television anywhere in the world with ANY type of video device!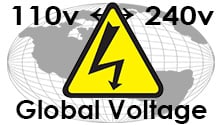 Worldwide Voltage - 110v, 120v, 220v, 230v and 240 volt!
Global Dual Voltage on this Multi-system TV means it can be used anywhere. Multi-voltage TV's can be used in any country with voltage from 110 volts to 240 volts!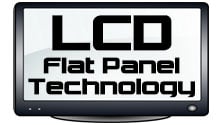 Space-Saving LCD Flat Panel Technology
Multi-System LCD TV's offer stunning video performance and a great value. Enjoy High Definition video in a space-saving flat panel design with this multisystem TV.
Samsung LA-32C550 Multi System LCD TV Description:
The compact Samsung LA-32C550 Multi System LCD offers outstanding high-definition pictures to your Home or Office. Full 1920 X 1080p resolution ensures that you'll see all your Movies or TV programs in high definition quality .
The Samsung LA32C550 has detailed picture with natural colors
The LA32C550 has a powerful image processor that enhances contrast and detail while reducing noise, for a sharp, clean high-definition picture. You'll also enjoy vibrant colors, courtesy of Samsung's Wide Color Enhancer. This feature optimizes each hue to produce colors that look rich and natural, but never over-saturated.
All Share
As the old saying goes, sharing is caring. Just like the name sounds the AllShare feature allows the LCD TV to wirelessly connect with compatible mobile devices. That means you can share movies, photos and music all through a single device—your TV. Samsung has even optimised the network configuration to let you easily enjoy content ranging from movies to photos to music without having to switch devices. You"ll even be able to send and receive SMS and check to see who"s calling.
Full HD 1080p
The true natural beauty of Full HD images is brought to you by Samsung LCD TV. With more scanning lines and twice the resolution of standard HD, Full HD 1080p provides the world"s premier picture. The rich, realistic texture of Full HD images invites you to enjoy a viewing that redefines reality.
HyperReal Engine
The driving force behind the amazing colour and realistic images of Samsung"s new LCD TVs is the innovative HyperReal Engine. By optimising performance and image enhancement, the Samsung HyperReal Engine provides the most vibrant and crystal-clear Full HD images.
Touch of Colour design
Made of unique material that changes its colour under different lighting conditions.Samsung's exquisite Touch of Colour design was inspired by the natural beauty of a sunset, its immediately appealing red and black gradation brings beauty and warmth to any room.
HDMI x 4
Samsung LCD TVs are equipped with HDMI x 4 (High Definition Multimedia Interface) inputs, making them your personal high-speed multimedia hub. HDMI facilitates fast, seamless streaming of HD digital data and enables you to create a connected HD entertainment environment.






Anynet+ (HDMI-CEC)
Samsung"s Anynet+ technology has been at the cornerstone for all its HD TVs. The new LCD TV is no different. With Anynet+, you can control all of your HDMI-CEC compatible digital AV devices with a single remote control. No matter who"s the manufacturer, Anynet+ will simplify your home entertainment experience.
USB2.0 Movie
With the USB2.0 Movie capability, transform your LCD TV into a home entertainment theatre. Simply plug in your USB memory drive or HDD into the TV and instantaneously enjoy a range of movies, photos and music on your LCD TV. So instead of watching movies on your PC, you can download them onto a USB and watch them in the comfort of your living room on your LCD TV.
Wide Colour Enhancer
See colours as they were meant to be seen with the Samsung Wide Colour Enhancer. Wide Colour is calibrated to accurately represent every colour in the RGB spectrum so that every
Samsung LA-32C550 Multi System LCD TV Specifications:
Designs and specifications are subject to change without notice.
Key Features:
70,000:1 Contrast Ratio for the best and clearest video
480i, 576i, 480p, 576p, 1080i, 720p, 1080p Video Signal INPUT
Multi system, pal / ntsc / secam
110-240 volts for world wide use
World-Wide NTSC/PAL/SECAM Color System - Watch any video signal on this TV!!
World-Wide DVBT, PAL BG, PAL I, Secam BG, DK/ PAL DK TV tuners
32-inch WEGA GATE LCD TV
Widescreen 16 X 9 Format
World-wide Dual Voltage 110-240 volts 50-60 hertz
HDTV monitor (HDTV tuner required for HD reception)
Display Resolution: 1920 x 1080
Native Resolution: 1080p, 1080i, 720p, 567p
Easy Operation Guide is a new feature that allows you to easily navigate to the most convenient TV functions: favorite channels, TV channel list, external input list or settings.
CineMotion technology provides an optimized picture by automatically detecting film content and applying a reverse 3:2 pulldown process. Moving pictures will appear clearer and more natural-looking.
Wide Screen Mode allows you to watch conventional 4:3 aspect ratio broadcasts in wide screen (16:9) mode.
VESA compliant mounting holes.
Favorite Channels with the WEGA GATE function, allows you to select from eight of your favorite channels.
Steady Sound equalizes volume levels so there is consistent output between programs and commercials.
Built-in Speakers includes 2 (5W x 2) speakers to deliver dynamic sound.
Component Video Input offers the best video quality for DVD (480p and 480i), and digital set-top box (1080i, 720p, 480p and 480i) connections.
Parental Control V-chip technology allows parents to block unsuitable programming from younger viewers.
Caption Vision/Info Banner allows closed caption and/or Channel Programming information to be displayed.
PC Input allows you to connect your PC and display the PC screen on your TV.
SRS TruSurround Audio Effect
Series
Feature
Anynet+ (HDMI-CEC)
Auto Channel Search
Auto Power Off
Auto Volume Leveler
Caption (Subtitle)
Clock & On/Off Timer
Allshare (Powerd by DLNA)
EPG
Games Mode available
OSD Languages (Local Language)
Picture-in-Picture (1 Tuner PIP)
Sleep Timer
USB (Movie)
WiFi Adaptor Support
Digital Noise Filter available
TeleText (TTXT)
Design
Normal Design
TV Set Color (Rose Black)
Square Stand Design
Swivel(Left/Right) Stand
Weight
12.1kg Set Weight (with Stand)
9.4kg Set Weight (without Stand)
Video
32" (80cm) Screen Size
1920 x 1080 Resolution
High Dynamic Contrast Ratio
HyperReal Engine
Wide Color Enhancer
50Hz Motion Plus
50 Clear Motion Rate
System
DTV Reception (DVB-T)
DTV Tuner Built-in
Power
Planet First
Eco Sensor
Power Supply AC100 - 240V 50/60Hz
120Watts Power Consumption (Max.)
Under 0.3Watts Power Consumption (Stand-by Mode)
Accessory
Batteries included
Instruction Book included
Power Cable included
Remote Controller Model TM1050
VESA Wall Mount Supported (200 x 200) (Wall Mount Sold Separately)
Audio
Dolby Digital Plus/ Dolby Pulse
DTS 2.0 + Digital Out
Sound Output (RMS) 10Watts x 2
Speaker (Down Firing)
Input & Output
Component In (Y/Pb/Pr) x 2
Composite In (AV) x 1 (Side)
Digital Audio Out (Optical) x 1 (Side)
DVI Audio In (Mini Jack) x 1 (Common Use for PC Audio Input)
Ethernet (LAN) x 1
Headphone Jack x 1
HDMI x 4 (Side 1 / Back 3)
PC Audio In (Mini Jack)
PC In (D-sub)
RF In 1 x Tuner
2 x USB Side Input (Side: 1/ Back: 1)
Dimension
793.7 x 557.5 x 239.0mm (WxHxD) Set Size with Stand
793.7 x 494.3 x 78.0mm (WxHxD) Set Size without Stand
← Back to product description



Built in DVBT and PAL Tuner

Built IN DVBT and Pal Tuner. Excellent for use outside North America with Analog Pal RF signals and DVBT RF Signals. For use in North America to watch television a Cable, box or Satellite receiver from your cable company is necessary. Or if you will not subscribe to any paid cable a ATSC digital cable converter box can be used to tune TV channels when in North America. If using outside of North America in Africa, Asia, Europe, Middle East, Oceania, or other countries with Pal or DVBT tuning, this TV will work directly with RF Antenna signal. If You have any questions regarding this please call us. With the appropriate setup this TV can be used anywhere in the world.
← Back to product description