May we suggest
Regular Price: $55.00
Now only: $45.00
Please Also consider this model Which has HDMI output for Newer TVs plus Region Free. Excellent Build Quality with Optional 2 year warranty for $10.Shop Now >>
Details
Samsung DVD-E360 Region Free DVD Player
The Samsung DVD-E360 Region Free DVD Player is a quality, economical choice that offers the ability to watch DVD discs from any region in the world. It will recognize, read and play DVD's from regions 0-8, guaranteed. As a region-free model, The DVD-E360 also utilizes an internal PAL to NTSC converter, so it can be used in conjunction with any TV without the need for an external video converter. The region-free features of this unit make it a great value, not to mention the factory features such as progressive scan, EZView and Dolby DTS sound.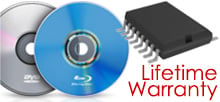 Region Free Playback Guaranteed for Life!
Unlike software or firmware solutions, our region free hardware modifications are guaranteed to play DVD Discs and DVD's from any region for the life of your player!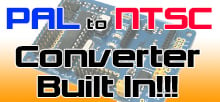 This DVD Player Requires No Extra Video Converter!
No matter where in the world you are, this player works with any TV. Built in NTSC to PAL and PAL to NTSC conversion guarantees DVD playback anywhere!
Samsung DVD-E360 Region Free DVD Player
Designs and specifications are subject to change without notice.
This model reads many of the most popular formats from DVD discs or USB, including DivX, MPEG 2/4, WMA and JPEG. Additionally, it plays practically any type of disc, including DVD+R, DVD-R, DVD+RW, DVD-RW, CD, CD-R, and CD-RW.
If you're looking for a simple and affordable region-free DVD Player, the Region Free Samsung DVD-E360 is an excellent and economical choice. It delivers a reliability, a high-quality picture and great sound at an affordable price.
General Features
Tact Swich Control Button
Tray Deck Type
LED Front Display
Audio Decoding Format
Dolby DigitalDecoding Format available
LPCM Decoding Format available
MP3 Decoding Format available
WMA Decoding Format available
Dimension
Product Dimension (W x H x D): 300 x 42 x 208mm
Package Dimension (W x H x D): 340 x 93 x 303mm
Power Consumption
0.5 Watts Stand-by Power Consumption
10 Watts Operationg Power Consumption
EnergyStar 2.0
Playable Disc Type
DVD-Video / DVD±R / DVD±RWYesPlayback Media available
CD DA / CD-R / CD-RW Playback Media available
Connectivity
USB 2.0 Connectivity x Yes
Weight
Product Weight: 1.1kg
Package Weight: 1.3kg
Power Specification
Rating Voltage: AC 110 V 60Hz
Power Code: BS2
Video Decoding Format
PAL Colour System
MPEG2 / 4 Decoding Format available
DivX Decoding Format available
JPEG Decoding Format available
Feature
CD Ripping available
Moving Zoom available
Super Scan Playback available
EZ View available
Child Protection available
Region Code DVD: 2
AV I/O
Composite available
Coaxial Digital Audio Output available
Scart Jack available
Accessory
RCA Cable Included
User Manual Included
VR8023 Remote Controller
← Back to product description



DVD All Regions

Region Free DVD Playback. Code Free, Multi-Region, Multi-Zone




Will play DVD movies from anywhere in the world.




Plays DVDs from any region including region 0, 1, 2, 3, 4, 5, 6, 7 and 8


Region Free Playback Guaranteed for Life!



Progressive Scan

Progressive scan




PAL / NTSC conversion

Works on any TV, anywhere in the world.




Will convert NTSC to PAL and PAL to NTSC with perfect picture quality.




Plays Pal NTSC and Secam DVDs on any TV with Perfect video conversion.




World Wide Voltage

Works with world wide electricity 100-240 volts volts 50/60 hz. Can be used with electricity in North America or any other place in the world.ALL of our Multisystem TV's operate on ALL Global voltages, including 110, 120 Volts and 220, 230, 240 Volts.



USB Input

USB stands for Universal Serial Bus. A USB port is a cable connection interface used on personal computers and consumer electronics. USB ports allow stand-alone electronic devices to be connected via cables to a computer or to each other.
← Back to product description