May we suggest
Regular Price: $399.00
Now only: $325.00
The region-free LG BP620 offers a high-quality home theater experience at an affordable price. Guaranteed to play any Region Blu-ray or DVD on any TV!Shop Now >>
Details
LG BD670 Region Free 3D Blu-Ray DVD Player with Wireless Connectivity: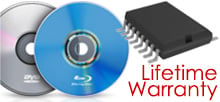 Region Free Playback Guaranteed!
Unlike software or firmware solutions, our region free hardware modifications are guaranteed to play Blu-Ray Discs and DVD's from any region!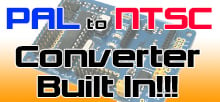 This Blu-Ray Player Requires No Extra Video Converter!
No matter where in the world you are, this player works with any TV. Built in NTSC to PAL and PAL to NTSC conversion guarantees Blu-Ray & DVD playback anywhere!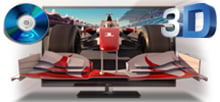 Enjoy 3D on this Region Free Blu-Ray Player
The theater comes to your living room with the latest in video technologies. Match this Region Free Blu-Ray player with a 3D ready TV and you are at the movies!
LG BD670 Multi Region Blu-Ray DVD Player Product Description:
Best modification and lowest price Guaranteed.
Lifetime guarantee on Modification

Plays Blu-Ray and Standard DVDs from Europe, Asia, America, Mexico, South America and anywhere else in the Universe.
Includes ULTRA ICOS Diamond Class modification backed by our LifeTime All region Guarantee
A True International Region Free Player
If you want stunning Full HD 1080p and streaming entertainment, you've found it with the BD670 Network Blu-ray Disc Player. Now experience Full HD 1080p picture quality, the sound of Blu-ray technology along with the possibilities of having direct access to streaming content from Netflix, CinemaNow, Vudu and YouTube.
Features:
Internet Entertainment Access (Netflix, YouTube, Vudu, CinemaNow)

3D Compatible

WiFI built in for connection to wirelss lan/ Router so you can stream video wirelessly

Blu-ray Disc™ 1080p Playback"

1080p Up-scaling

Express Reaction Startup

Dolby® TrueHD

dts-HD Master Audio

USB 2.0 Playback

SIMPLINK™ Connectivity

Blu-ray BonusView

Blu-ray BD Live

Wireless LAN Ready (Adapter required, sold separately)
LG BD670 Code Free Blu-Ray DVD Player Specifications
Designs and specifications are subject to change without notice.
Summary
Disc Capacity: 1
No. of HDMI Ports: 1
Disc Playback Capability: Blu-ray™ Disc, BD-R/RE, DVD, DVD±R/RW, Audio CD, CD-R/RW
Video Content Format:DivX®/DivX HD, MPEG4 AVC, HP@L4.1, MPEG2, HP@ML, SMPTE VC1, AP@L3, MPEG2, HP@ML, AVCHD, MKV
Home Link Playable Content Format:DivX&reG;/DivX HD, MPEG2 TS/PS, MPEG1 SS, XVID, MKV, AVI, WMA, MP3, AC3, AAC, JPEG, PNG
Limited Waranty:1 Year Parts/90 Days Labor
Menu Language:English/Spanish/French
3D Blu-ray Disc Playback, Wi-Fi Connectivity, NetCast™ Entertainment Access, Blu-ray Support, Full HD 1080p Resolution, USB 2.0 connectivity, Express Reaction Startup, SimpLink™ connectivity
Dimensions & Weight
Unit Dimensions (W x H x D): 16.9" x 1.9" x 7.9"
Unit Weight: 3.97 lbs

Special Features
LG App Store, Netflix®, Vudu™, CinemaNow, Youtube™, Pandora, Picasa, AccuWeather®, MusicID®, Blu-ray BonusView, Blu-ray BD Live.
Video Capabilities
Digital/Analog Conversion: 162MHz/12bit
NTSC Hz: 60Hz
Deep Color (HDMI™), x.v.Color (HDMI™)
Composite Output: 480i
Component Output: Up to 1080i
HDMI™ Output: Up to 1080p (24 & 60Hz)

Audio Capabilities
Digital/Analog Conversion: 192KHz/24bit
Signal/Noise Ratio: 100+ dB
LPCM, 2ch Down Mix, Dolby® Digital, Dolby® Digital Plus, Dolby® TrueHD, DTS™, DTS-HD Master Audio™.
Audio/Video Inputs & Outputs
Audio L/R Out: 1 (Rear)
HDMI™ Out: 1 (Rear)
Composite Video Out: 1 (Rear)
Component Video Out: 1 (Rear)
Ethernet/LAN (RJ-45): 1 (Rear)
USB 2.0: 1 (Front)
Digital Out (Optical): 1 (Rear)

Accessories/Box Contents
Remote Control: 1 (Universal)
A/V Cable (RCA Type): 1
Batteries: 2 (Size AAA)
User Manual: 1 (LG Edition)
Quick Start Guide: 1(English)
Customer Registration Card: 1(English)

Power
Power Requirements: AC 110-240V, 60Hz
Power Consumption: 13.1W
Standby Mode: 1.15 W

← Back to product description



DVD All Regions

Region Free DVD Playback. Code Free, Multi-Region, Multi-Zone




Will play DVD movies from anywhere in the world.




Plays DVDs from any region including region 0, 1, 2, 3, 4, 5, 6, 7 and 8


Region Free Playback Guaranteed for Life!



Blu-ray All Regions

Region Free Blu-ray Playback. Code Free, Multi-Region, Multi-Zone
Will play Any Blu-ray Disc from anywhere in the world.
Plays Blu-rays from any region including regions A, B, & C




World Wide Voltage

Works with world wide electricity 100-240 volts volts 50/60 hz. Can be used with electricity in North America or any other place in the world.ALL of our Multisystem TV's operate on ALL Global voltages, including 110, 120 Volts and 220, 230, 240 Volts.



DivX Compatible

With DivX® support, you are able to enjoy DivX® encoded videos.




Blu-Ray 3D

3D compatibility allows you to enjoy a lifelike cinema experiencein the comfort of your own home with the use of any 3D TV. Purchase yourfavorite 3D Blu-ray titles and get ready to be amazed by the intense depthoffered by 3D Blu-ray technology.




Video Streaming

Streams Video and Audio through the internet




Smart WiFi Built In

WiFi built-in means that the hardware needed is already built into the device. WiFi Built-in tv's already have the WiFi card/adapter inside. It is ready to connect to Wi-Fi networks straight out of the box. If you have a WiFi network, just plug in the TV, set it up and you have internet access.



USB Input

USB stands for Universal Serial Bus. A USB port is a cable connection interface used on personal computers and consumer electronics. USB ports allow stand-alone electronic devices to be connected via cables to a computer or to each other.



1080p Upconversion

HDMI upconversion will convert your analog video signals to offer a much clearer, sharper HD image, with less artifacts

Shipping Group: Bluray
← Back to product description