Details
Bose® CineMate® 130 home theater system 110 - 220 240 volts, Includes FREE Samsung BD-J5100 Region Free ABC, 0-8 Blu Ray Player
Get the Samsung BD-J5100 Region Free ABC, 0-8 Blu Ray Player Free with Purchase
Room-filling home theater sound-
The Bose® CineMate® 130 home theater system gives you a great home theater performance while not stuffing your room with heaps of speakers and other gear. The CineMate® 130 sound bar includes six built-in speakers and two PhaseGuide® sound radiators, so you can have totally detailed sound for movies and TV shows. Along with Bose® TrueSpace® signal processing, they offer expansive, pervasive sound, so anyone who uses the Bose® CineMate® 130 home theater system will enjoy energetic sound effect and perfect dialogue. The wireless Acoustimass® module can be placed essentially anywhere and provides the High-impact bass that you need for realistic movie sounds. Also the CineMate® 130 offers ADAPTiQ® automatic calibration technology, which is good for enhancing the system's performance for your specific room and furnishings.
Connect your cable box, Blu-ray player, and more-
The Bose® CineMate® 130 home theater system is comprises of a small control console, with four HDMI inputs for connecting a cable box, Blu-ray player, Apple TV®, and another audio/video source. The console joins to your TV with a single HDMI cable, which is included, for a neat, simple setup. However that is not all as if your TV corresponds with HDMI Audio Return Channel (ARC), this single cable can also return audio signals back to the console for output through the speaker system, which will streamline your connections if your preferred sourced include over-the-air channels or a smart TV that plays streams content like Netflix®. The console can also obtain audio signals from practically any TV, as the console has both analogy and digital audio inputs.
Easy control with a single remote-
The CineMate® 130 comes with a universal remote, so you do not have to have a heap of remotes. The remote can be used to control all your joined sources, your TV, and the system as well, as well as to control many HDMI-connected sources as soon as you want to start using your CineMate® 130, which can be used to control all of your devices for simple everyday use.
Great sound, flexible placement-
The CineMate® 130's sound bar can be put on your TV stand or attached to a wall (bracket sold separately). With both of these setups, you'll get top performance from this bar, because of Bose® Flexmount® technology. This feature makes sense whether the sound bar is positioned flat on a cabinet or flush-mounted to the wall and also regulates the built-in audio processing consequently to ensure rich sound.
Add wireless music playback-
You can also add the Bose® SoundTouch™ wireless adapter so you can stream tunes from your convenient portable device, computer, or online services like Pandora® and Spotify®.
Product Highlights
FREE Samsung BD-J5100 Region Free Blu Ray Player, Full ABC and 0-8
Powered home theater sound system
Warranty: 1 year
37" sound bar with TrueSpace® technology delivers spacious, thorough sound
Wireless Acoustimass® module offers a commanding bass and a range of 30 feet to give your flexible placement.
Control console with four HDMI inputs allows you to join video and audio sources, such as a Blu-ray player, cable box, and a gaming console
six built-in speakers and two PhaseGuide® sound radiators transport comprehensive sound throughout the room
HDMI output with Audio Return Channel know-how for a single-cable connection to your corresponding TV with a HDMI cable included
Audio inputs including analog stereo (RCA), optical digital, and coaxial digital
4K compatible for joining to Ultra HD TV's
This system is not HDCP 2.2-compliant and will not validate 4K video content
Dolby® Digital and DTS® decoding
Flexmount® technology guarantees ideal sound quality whether the bar is placed on a TV stand or mounted on the wall (wall-mount bracket sold separately)
Includes a universal remote that will control most connected modules and your TV
Side-panel mini jack connection can be designed as a input for a compact music player or an output for headphone listening
ADAPTiQ® automatic calibration system regulates the sound based on your room's scope and shape
SoundTouch™ enabled for streaming music via Wi-Fi and linking wirelessly to other SoundTouch™ devices (adapter sold separately)
Dimensions
sound bar: 36-3/4"W x 2-3/8"H x 4-7/8"D
control console: 12-5/16"W x 2-1/2"H x 8-1/4"D
Acoustimass module: 7-11/16"W x 10-13/16"H x 14-3/4"D
Samsung BD-J5100 Region Free Blu Ray Player
The region-free Samsung BD-J5100 is an economical yet very productive model from Samsung's 2015 Blu-ray lineup. At a cost that won't break the bank, it offers the necessities you're after for general home theater use and even a few extras. It features a clean and stylish new design over last year's models and is a great addition for enjoying an array of media at your fingertips.
While the BD-J5100 doesn't feature Wi-fi, it does have an Ethernet port to allow for a solid and strong internet connection on your home network. It can be utilized for all sorts of streaming media that's available, from Netflix and Pandora to your favorite social media and hundreds of other great apps. You'll be able to enjoy endless hours of entertainment without even having to pop in a disc! In addition to the streaming media, the DLNA capabilities allow you to connect with other DLNA compatible devices on your home network to share music, movies and photos directly on your TV and surround sound system, making for an excellent home theater experience. You can also use Allshare Cast to mirror media from your smartphone or tablet screen directly onto your TV via the player.
The BD-J5100 is equipped with the latest in audio decoding including Dolby Digital, DTS, Dolby Digital Plus, Dolby TrueHD, DTS-HD High Resolution Audio, DTS-HD Master Audio formats to deliver the best sound possible for practically any setup. Simply connect the player with your AV Receiver and you'll be able to fine tune for multi-channel audio formats of your preferences to achieve deep, rich and lifelike audio. Other audio options include PCM downsampling, down mixing mode, and dynamic range control.
For video features, this model goes above & beyond to produce high-quality picture on your HDTV. With Full 1080p HD there's no shortage of clarity when watching your favorite HD titles, and if you have non-HD discs, don't worry because the BD-J5100 features up-scaling that will improve the playback to the highest quality possible. There's also a wide array of video picture settings that give you the ability to create the exact image style you're after, or, to change settings for different types of media.
Don't forget that the model we're selling is the Region-Free Samsung BD-J5100 Blu-ray player and it plays DVDs from any region of the world, and Blu-rays from region A with regions B and C available to purchase for a small fee. This region-free model operates at any voltage from 110 volts to 240 volts, making it compatible with the electricity anywhere in the world - there's never a need for a voltage converter and you never have to worry about damaging your device.
If you're looking for a flexible and reliable blu-ray model that's region-free, has plenty of great options and doesn't cost an arm and a leg, this is the perfect player for you to consider. Check out the specifications below to learn more about the exact capabilities of the Region-Free Samsung BD-J5100 Blu-ray Player.
Plays DVDs from Any Region (0-8)
Region A Blu-Ray (Regions B & C Optional)
Worldwide Voltage (110-240 Volts)
Ethernet Port (Internet Ready)
Full 1080p HD Playback & 1080p DVD up-scaling
Screen Mirroring with AllShare Cast
DLNA Compatible
Frontal USB Input
HDMI Output
Streaming Media (Netflix, Hulu, Pandora, Etc.)
Dolby Digital, DTS, Dolby Digital Plus, Dolby TrueHD, DTS-HD High Resolution Audio, DTS-HD Master Audio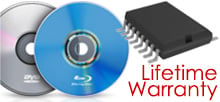 Region Free Playback Guaranteed!
Unlike software or firmware solutions, our region free hardware modifications are guaranteed to play Blu-Ray Discs and DVD's from any region!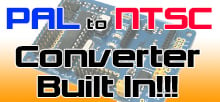 This Blu-Ray Player Requires No Extra Video Converter!
No matter where in the world you are, this player works with any TV. Built in NTSC to PAL and PAL to NTSC conversion guarantees Blu-Ray & DVD playback anywhere!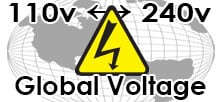 Worldwide Voltage - 110v, 120v, 220v, 230v and 240 volt!
Global Dual Voltage on this Samsung BDJ5100 Region Free Blu-Ray DVD Player this means it can be used anywhere. A Multi-voltage Blu-Ray Player can be used in any country with voltage from 110 volts to 240 volts!
Samsung BD-J5100 Region Free Blu-ray player with Bose® CineMate® 130 home theater system 110 - 220 240 volts
SPECIFICATIONS
ANYNET + (HDMI CEC): Yes
DOLBY TRUE HD: Yes
QUICK START MODE: Yes
HDMI OUTPUT: 1
OPTICAL DIGITAL AUDIO OUTPUTS: 1
Features
BD WISE™: Yes
ALLSHARE™: Yes
Audio
DOLBY DIGITAL PLUS: Yes
DOLBY TRUE HD: Yes
DTS DECODER: 2.0 ch
DTS OUTPUT: dts 2.0+Digital Out
DTS AUDIO DECODING OUTPUT: Yes
DOLBY AUDIO DECODING OUTPUT: 2.0 ch
Video
QUICK START MODE Yes
VIDEO UP-SCALE (DVD): Yes
BD PROFILE: 5.0
OSD DEFAULT LANGUAGE: English
Inputs and Outputs
HDMI OUTPUT: 1
OPTICAL DIGITAL AUDIO OUTPUTS: 1
USB 2.0: 1
ETHERNET (RJ45/LAN): Yes
Compatibility
PLAYBACK FORMATS: MPEG-2, MPEG-4, JPEG, HD-JPEG, AVCHD 1.0, MVK, WMV, MPO, MP3, LPCM, AAC, WMA, FLAC
PLAYBACK MEDIA: 3D Blu-ray, Blu-ray Video, DVD-Video, DVD±R, DVD±RW
Decoding Format
COLOR SYSTEM: NTSC
Dimensions
PRODUCT SIZE (W X H X D): 11.46" x 1.57" x 8.7"
SHIPPING SIZE (W X H X D): 12.87" x 3.07" x 11.46"
SHIPPING WEIGHT (LB.): 2.43 lb.
PRODUCT WEIGHT (LB.): 3.53 lb.
ENERGY STAR® Certified: Yes
Power
POWER CONSUMPTION (STANDBY) (W): 0.4
POWER CONSUMPTION (OPERATING) (W): 9.8
RATING VOLTAGE: AC110-120V ~50/60Hz
POWER CORD TYPE: EP2
PRIMARY CAPACITOR RATING VOLTAGE: 420V
Accessory
REMOTE CONTROLLER: 1241
BATTERY: Yes