Details
Sony KDL-42EX410 42" Multi System LED TV; PAL, NTSC and Secam 100-240Volts: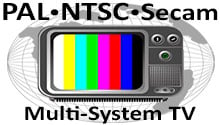 Multi-System TV - PAL, NTSC and Secam
This multisystem TV is compatible with PAL, NTSC and Secam video formats. You can use this television anywhere in the world with ANY type of video device!
Worldwide Voltage - 110v, 120v, 220v, 230v and 240 volt!
Global Dual Voltage on this Multi-system TV means it can be used anywhere. Multi-voltage TV's can be used in any country with voltage from 110 volts to 240 volts!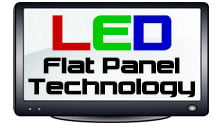 Space-Saving LED Flat Panel Technology
Multi-System LED TV's offer stunning video performance and a great value. Enjoy High Definition video in a space-saving flat panel design with this multisystem TV.
Sony KDL-42EX410 42" Multi System LED TV Description:
Edge LED
Using Edge LED backlight technology results in a much thinner and lighter BRAVIA when compared to conventional direct-type backlight system televisions.
Typically used for small to mid-sized computer monitors, Sony has adapted this new type of backlighting for LCD TVs. The result is a more efficient light transmission process and lower power consumption without any compromise to picture quality.
Live Colour
Powered by an image processor using an algorithm specially developed by Sony, Live ColourT is able to reproduce incredibly vivid colours on screen. With four user-adjustable settings available, you can choose just how vivid you want your images to be. Whether it's a brilliant blue sky or a bright red rose, everything stands out so much more with Live ColourT!
Full HD 1080
Don't miss a single thing with Full HD quality! From the smallest detail to the brightest colour, everything appears clearer and more lifelike for a truly immersive experience.
Plus, with so many HD source options - from HD broadcasting, Blu-ray DiscT players, HD Handycam camcorders, HD Cyber-shot digital cameras, to your PLAYSTATION3 - it's easier to enjoy quality images than ever before!
BRAVIA Engine 3
LCD televisions, the main determining factor for picture quality is the processing engine. BRAVIA Engine 3T is a high definition video processor which reproduces pictures with higher contrast, superior colours, and amazing clarity.
Ambient Sensor
Because we watch television shows under varying lighting conditions throughout the day - whether daylight or fluorescent lamps - images may sometimes appear washed out or too bright.
Ambient Sensor compensates for this by reading the brightness and colour temperature of the BRAVIA's surroundings and adjusting the image accordingly so you'll always get the best picture possible all the time, at any time.
MPEG Noise Reduction- BRAVIA televisions have an intelligent MPEG Noise Reduction (NR) feature that gets rid of both speck-like noise around subtitles and block noise that are usually found in fast-moving scenes. Effective for SD, HD, and even upconverted images, MPEG NR ensures a sharper and more beautiful result each and every time.
BRAVIA Sync
BRAVIA Sync lets you link all compatible devices together for a simple one-push startup/shutdown process. Additionally, you can also operate these devices using just the BRAVIA remote control. With BRAVIA Sync, it's all about convenience because entertainment should never be hard work!
Sony KDL-42EX410 42" Multi System LED TV Specifications:
Designs and specifications are subject to change without notice.
General
Sony KLV-42EX410 42" Multi-System LED TV
World-Wide NTSC/PAL/SECAM Color System
NTSC M, PAL BG/PAL I, Secam BG, DK/ PAL DK TV tuners
Dynamic Contrast Ratio 4,000,000:1
Voltage: automatic switching between 100-240 volts 50/60Hz for use world wide
Display Resolution : Full HD 1080 (1920 x 1080)
Video Processing : BRAVIA Engine 3
Backlight Module : LED
Live Colour
24P True Cinema
Intelligent Picture Plus
MPEG Noise Reduction
178° Viewing Angle
Screen Format: TV: Full / Normal / Wide Zoom / Zoom, PC: Normal / Full 1 / Full 2
Picture: Vivid / Standard / Custom / Game-Standard / Game-Original
Simulated Surround
Sound Mode: Dynamic / Standard / Clear Voice
Surround Mode: Cinema / Music / Sports / Game
Stereo System: NICAM, A2
Audio Output Power: 20W (10W x 2)
BRAVIA Sync :Yes
Picture Frame Mode :
Clock :
Sleep Timer :
On/Off Timer :
Teletext :(1000 pages)
PAP (Picture And Picture) :(1 tuner)
PIP (Picture In Picture) :(PC Input)
OSD Language : English, Simplified Chinese, Arabic, Persian, Vietnamese, Thai, French, Russian
HDMI: 2 (rear)
USB 2.0 : 1 (Side) : Photo (JPEG), Music (MP3), Video (MPEG1, MPEG2 TS & PS)
Component / Audio In: 1 (Rear, Composite Input Common Use)
Composite / Audio In : 3 (1 Rear Monitor Out Common Use / 1 Rear, Component Input Common Use)/ 1 Side)Common Use / 1 Side)
HD15 PC Input / Audio : 1 (Side)
Audio Out : 1 (Rear)
Headphone Out : 1 (Side)
World Wide Voltage Supply AC 100-240V, 50/60Hz
Power Consumption: 87W (In operation)
Standby Power Consumption: Less than 0.3 W
Dimensions (W x H x D) with Stand: 989 x 642 x 250 mm
Dimensions (W x H x D) without Stand: 989 x 612 x 46 mm
Weight: 16.1kg with stand 13.2kg without stand
← Back to product description



Full HD 1080p

1920x1080p resolution is an HDTV high-definition video mode characterized by 1080 horizontal lines of vertical resolution. As of 2012, most consumer televisions being sold provide 1080p inputs mainly with HDMI and support full high-def resolutions. 1080p resolution is available in all types of televisions, including plasma, LCD and LED.



Built-In Analog Pal, NTSC, and Secam TV tuner

Analog Pal, NTSC, and Secam tuner built in for world wide use for analog tuning. If you are in a country that utilizes digital tuning such as DVBT or ATSC a Cable Box or Satellite receiver is needed. If You have any questions regarding this please call us. With the appropriate setup this TV can be used anywhere in the world.




USB Input

USB stands for Universal Serial Bus. A USB port is a cable connection interface used on personal computers and consumer electronics. USB ports allow stand-alone electronic devices to be connected via cables to a computer or to each other.
← Back to product description