Details
Sony KLV-32EX330 Multi System LED TV; PAL, NTSC and Secam 110 - 240 Volts: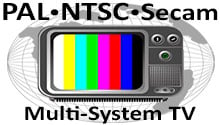 Multi-System TV - PAL, NTSC and Secam
This multisystem TV is compatible with PAL, NTSC and Secam video formats. You can use this television anywhere in the world with ANY type of video device!
Worldwide Voltage - 110v, 120v, 220v, 230v and 240 volt!
Global Dual Voltage on this Multi-system TV means it can be used anywhere. Multi-voltage TV's can be used in any country with voltage from 110 volts to 240 volts!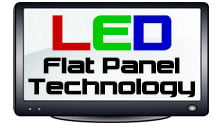 Space-Saving LCD Flat Panel Technology
Multi-System LED TV's offer stunning video performance and a great value. Enjoy High Definition video in a space-saving flat panel design with this multisystem TV.
Sony KLV-32EX330 Multi System LED TV; PAL, NTSC and Secam 110 - 240 Volts Description:
Model
WXGA
LED Backlight
BRAVIA Engine 3
Advanced signal processor that filters and cleans the image in order to eliminate distortions and noise. BRAVIA Engine also enhances the on-screen contrast, more accurately reproduces colours, and sharpens images and text.
Intelligent Picture Plus
New Intelligent Picture Plus creates a superior contrast between dark and bright scenes for best picture reproduction.
Digital Noise Reduction
MHL Enabled
Mobile High-Definition Link (MHL) Enabled - This feature allows you to directly connect your MHL compatible mobile devices using a single cable with a low pin-count interface to a MHL compatible TV device with support up to 1080p high-definition (HD) video and digital audio playback, while simultaneously charging the connected device.
Motionflow
Motionflow technology actually creates additional pictures which inserts into fast-moving sequences to effectively double the number of pictures, or frames, that make up the sequence. This improves motion performance so that fast actions appear clearer, sharper, and smoother.
24p True Cinema
While conventional televisions (and most DVDs) operate at 50Hz, modern film-makers record their films onto Blu-Ray Disc™ using 24 frames per second (24Hz, or 24P). With 24P True Cinema™, your BRAVIA will automatically recognise these films and select the correct format for playback so you see and hear the film just as in the theatre.
Sony KLV-32EX330 Multi System LED TV; PAL, NTSC and Secam 110 - 240 Volts Specifications:
Designs and specifications are subject to change without notice.
Model
LED Screen Size: 32", 16:9
TV SystemAnalog: B/G, D/K, M, I
Color SystemNTSC 3.58, NTSC 4.43 (AV in only), PAL, SECAM
Video Signal: 480/60i, 480/60p, 576/50i, 576/50p, 720/50p, 720/60p, 1080/60i, 1080/50i, 1080/60p (HDMI/ Component), 1080/50p (HDMI/ Component), 1080/24p (HDMI)
Picture
Display Resolution WXGA
Video Processing BRAVIA Engine 3
Motionflow : Motionflow XR 100 Hz (for Philippine XR 120 Hz)
Backlight : LED Backlight
Live Colour
Intelligent Picture
Digital Noise Reduction
MPEG Noise Reduction
Advanced Contrast Enhancer (ACE)
24P True Cinema
Viewing Angle : 178°
Screen Format : TV: Full/ Normal/ Wide Zoom/ Zoom
Picture Mode : Vivid / Standard / Custom/ Cinema / Photo / Sports / Game / Graphics
CineMotion/Film Mode/Cinema Drive
3D Comb Filter
Audio
Bass Booster
Surround Mode : Cinema/ Music/ Sports/ Game
Sound Mode : Dynamic/ Standard/ Clear Voice
Dolby : Dolby® Digital
Simulated Stereo
Stereo System : NICAM/A2
General
HDMI/Audio In: 2 (2 Rear)
USB 2.0 1 (Side)
Composite Video Input(s): 2 (1 Rear Hybrid w/Component)
RF Connection Input(s) 1 (Rear)
Analog Audio Input(s) 1 (Rear Hybrid w/PC)
Audio Out 1 (Rear / Hybrid w HP)
Headphone Out 1 (Rear/Hybrid w/Audio Out)
Other Features
BRAVIA Sync
FM Radio
Control for HDMI (HDMI CEC)
USB Play : Yes (Video, Music, Photo) (USB viewer supports FAT16, FAT32 and exFAT file systems)
Picture Frame Mode
Scene Select : Auto/ Photo/ Music/ Cinema/ Game/ Graphics/ Sports
Parental Control
Clock
Sleep Timer
On/Off Timer
Teletext
PAP (Picture And Picture) : PAP (Fixed)
PIP (Picture In Picture)
OSD Language: English/ Chinese(Simplified)/ Thai/ Arabic/ Persian/ Vietnamese/ French/ Russian/ Portuguese/ Swahili/ Indonesian/ Turkish
ECO Features
Dynamic Backlight Control
Backlight Off Mode
Power Saving Modes
Packaging Materials : Recycled Carton (more than 70%)
General
Power Requirements : AC 110-240V, 50/60Hz
Power Consumption : Approx. 55W
Standby Power Consumption: Approx. 0.50W
Dimensions (W x H x D) with Stand : Approx. 737x477x167 mm
Dimensions (W x H x D) without Stand : Approx. 737 × 459 × 61 mm
Weight with Stand : Approx. 4.7kg
Weight without Stand: Approx. 4.5kg
Supplied Accessories
Remote Control : RM-GA022
Batteries : AA x 2
← Back to product description



HD 720

720p is a progressive HDTV resolution signal format with 720 horizontal lines. All major HDTV broadcasting standards include a 720p format which has a resolution of 1280×720. The number 720 stands for the 720 horizontal scan lines of image display resolution (also known as 720 pixels of vertical resolution), while the letter p stands for progressive scan.



Built-In Analog Pal, NTSC, and Secam TV tuner

Analog Pal, NTSC, and Secam tuner built in for world wide use for analog tuning. If you are in a country that utilizes digital tuning such as DVBT or ATSC a Cable Box or Satellite receiver is needed. If You have any questions regarding this please call us. With the appropriate setup this TV can be used anywhere in the world.




USB Input

USB stands for Universal Serial Bus. A USB port is a cable connection interface used on personal computers and consumer electronics. USB ports allow stand-alone electronic devices to be connected via cables to a computer or to each other.
← Back to product description