Details
Sony KLV-55EX630 55" Multisystem LED TV 1080p
The Sony KLV-55EX630 55" Multisystem LED TV 1080p was built for the 110-240 volt 50/60hertz market! The stunning FULL HD EX630 series has many entertainment features, such as connectivity to other devices. It has eco-friendly features as well, they help maximize power saving potential, while keeping all of the quality. Everything is seen in full HD, and has a thin LED profile. This Sony TV was mean to fulfill your visual senses with stunning clarity.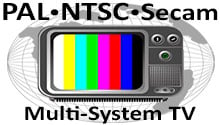 Multi-System TV - PAL, NTSC and Secam
This multisystem TV is compatible with PAL, NTSC and Secam video formats. You can use this television anywhere in the world with ANY type of video device!
Worldwide Voltage - 110v, 120v, 220v, 230v and 240 volt!
Global Dual Voltage on this Multi-system TV means it can be used anywhere. Multi-voltage TV's can be used in any country with voltage from 110 volts to 240 volts!
Space-Saving 3D Flat Panel Technology
Multi-System 3D TV's offer stunning video performance and a great value. Enjoy High Definition video in a space-saving flat panel design with this multisystem TV.
Sony KLV-55EX630 55" Multisystem LED TV 1080p Description
See Everything In Full High Definition Without Compromise, Enjoy HD content the way they were meant to be seen. From HD broadcasts, HD satellite TV, HD cable, Blu-ray Disc™ movies, and HD home videos, you'll catch each and every pixel in stunning clarity. The Sony KLV-40EX430 40" Multi-System LED TV allows for betyter color contrast in a thinner profile. The powerful and thin LEDs deliver bright pictures better than the conventioal LCD backlighting. The slim design looks amazing in your home as well. This TV provides acces to watch internet videos, be on facebook or twitter and make video calls with Skype, all because of Sony Internet TV. This Sony KLV-40EX430 40" Multi-System LED TV is a functional and attractive addition to your home and will give you an incredible TV watching experience.
Sony KLV-40EX430 40" Multi-System LED TV Specifications:
Designs and specifications are subject to change without notice
Model
Screen Size:55"(140cm), 16:09
TV System:1 (Analog): B/G, D/K, I, M
Colour System:PAL, SECAM, NTSC 3.58, NTSC 4.43 in AV only
Video Signal:480/60i, 480/60p, 576/50i, 576/50p, 720/50p, 720/60p, 1080/50i, 1080/60i, 720/24p (HDMI™ only), 1080/60p (HDMI™ / Component), 1080/50p (HDMI™ / Component)
Picture
Display Resolution:Full HD 1080
Video Processing:BRAVIA Engine 3™ Technology
Motionflow™:Motionflow™ XR200
Backlight Module:Edge LED
Live Colour™
Digital Noise Reduction
MPEG Noise Reduction
Advanced Contrast Enhancer (ACE)
24p True Cinema™
Viewing Angle:(89/89) (Right/Left), (89/89)(Up/Down)
Screen Format TV: Auto Wide/ Full/ Normal/ Wide Zoom/ Zoom/ 4:3 Default
Picture Mode:Vivid, Standard, Custom, Cinema, Photo, Sports, Game, Graphics
CineMotion/Film Mode/Cinema Drive
3D Comb Filter
Audio
Bass Booster
Sound Mode Dynamic, Standard, Clear Voice
Surround Mode Cinema, Sports, Music, Game
Dolby® Dolby® Digital
Stereo System NICAM/A2
Audio Output Power 10W + 10W
Terminals
HDMI™ Connections:4 (1 Side/3 Rear)
USB 2.0:2 (Side)
Ethernet Connection:1 (Rear)
Composite Video Input(s):2 (1 Side/1 Rear Hybrid)
Component Video (Y/Pb/Pr) Input(s):1 (Rear Hybrid w/Composite)
RF Connection Input(s):1 (Rear)
HD15 PC Input / Audio:1 (D-Sub : Rear, Audio IN : Rear Hybrid w/HDMI)
Analog Audio Input(s):(Rear Hybrid w/PC)
Digital Audio Output(s):Optical Digital Output - 1 (Rear)
Audio Out:1 (Rear/Hybrid w/HP)
Headphone Out:1 (Rear/Hybrid w/Audio Out)
Other Features
BRAVIA Sync
USB Play
Picture Frame Mode
Parental Control
Clock
Sleep Timer
On/Off Timer
Teletext
PIP (Picture In Picture):PIP
ECO Features
Dynamic Backlight Control
Backlight Off Mode
Power Saving Modes
Packaging Materials Recycled Carton (more than 70%)
Accessories
Remote Control RM-GA023
Batteries AAA×2
General
Power Requirements:AC 110-240V
Power Consumption:Approx. 152W
Standby Power Consumption:Approx. 0.2W(AC110V), Approx. 0.25W(AC240V)
Dimensions (W x H x D) with Stand:Approx. 1267 x 800 x 275mm
Dimensions (W x H x D) without Stand:Approx. 1267 x 761 x 71mm
Weight with Stand:Approx. 21.3kg
Weight without Stand:Approx. 18.9kg
← Back to product description



Full HD 1080p

1920x1080p resolution is an HDTV high-definition video mode characterized by 1080 horizontal lines of vertical resolution. As of 2012, most consumer televisions being sold provide 1080p inputs mainly with HDMI and support full high-def resolutions. 1080p resolution is available in all types of televisions, including plasma, LCD and LED.



Built in DVBT and PAL Tuner

Built IN DVBT and Pal Tuner. Excellent for use outside North America with Analog Pal RF signals and DVBT RF Signals. For use in North America to watch television a Cable, box or Satellite receiver from your cable company is necessary. Or if you will not subscribe to any paid cable a ATSC digital cable converter box can be used to tune TV channels when in North America. If using outside of North America in Africa, Asia, Europe, Middle East, Oceania, or other countries with Pal or DVBT tuning, this TV will work directly with RF Antenna signal. If You have any questions regarding this please call us. With the appropriate setup this TV can be used anywhere in the world.




USB Input

USB stands for Universal Serial Bus. A USB port is a cable connection interface used on personal computers and consumer electronics. USB ports allow stand-alone electronic devices to be connected via cables to a computer or to each other.



WiFi Ready

WiFi ready means that the device is able to use WiFi but requires an adapter. WiFi adapters are fairly inexpensive and usually plug into the USB port. WiFi Ready TV's will always have a standard LAN port to utilize internet features without using WiFi.



Smart TV

A smart TV, also known as a connected TV or hybrid TV, describes the combining of the Internet and Web 2.0 features into television sets, as well as the integration between computers and these television sets. These devices focus on online interactive media, Internet TV, over-the-top content, as well as on-demand streaming media, and less focus on traditional broadcast media than traditional television sets.
← Back to product description