Details
Sony KDL40EX720 Multisystem 3D LED Smart TV; PAL, NTSC and Secam 100-240 Volts:
Sony KDL40EX720 Multisystem 3D LED Smart TV is a full featured multi system tv that can be used anywhere in the world with 110 volts, 220 volts, 230 volts and 240 volts power. It is pal, ntsc, and secam compatible. It boasts all the feature you can want including the best of internet features with a Full HD 1920 by 1080 resolution 3D Screen. IT has 220/240 hz technology, built in skype compatibility, facebook, twitter, internet video, internet music, internet browser, brilliant full hd 2D and 3D support. This tv really has it all packed into a very slim sexy looking LED design.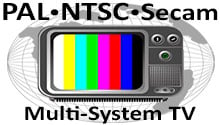 Multi-System TV - PAL, NTSC and Secam
This multisystem TV is compatible with PAL, NTSC and Secam video formats. You can use this television anywhere in the world with ANY type of video device!
Worldwide Voltage - 110v, 120v, 220v, 230v and 240 volt!
Global Dual Voltage on this Multi-system TV means it can be used anywhere. Multi-voltage TV's can be used in any country with voltage from 110 volts to 240 volts!
Space-Saving 3D LED Flat Panel Technology
Multi-System 3D LED TV's offer stunning video performance and a great value. Enjoy High Definition video in a space-saving 3D panel design with this multisystem TV.
Sony KDL40EX720 Multisystem 3D LED Smart TV Description:
Enjoy great pictures, no matter the source:
Don't let your enjoyment be hampered by low-resolution source videos. With Sony's exclusive X-Reality Engine, everything you watch - from HD movies to web videos - is analysed and selectively processed to give clean, clear, and lifelike pictures. While 3 unique noise reduction features work their magic prior to upscaling, Sony's Intelligent Image Enhancer divides the signal into four characteristics - texture, outline, contrast, and colour - and optimises each one individually for more vivid and distinct pictures.
3D LED TV and Full HD 1920 X 1080 Resolution LED Panel.
Enjoy incredible depth and a sharp, Full HD 1080p picture from the leader in 3D technology. Plus easy set up with built-in 3D sync transmitter. (3D Active Glasses required, sold separately)
LED TV BENIFITS:
1) LONGER LASTING
2) USE LESS ENERGY ELECTRICITY
3) BRIGHTER HIGHER RESOLUTION BETTER QUALITY VIDEO
4) SLIMMER MORE ELEGANT DESIGN

Using Edge LED backlight technology results in a much thinner and lighter BRAVIA when compared to conventional direct-type backlight system televisions. Experience the next level of picture quality and contrast with Sony's Edge LED Backlight technology. This technology sharpens image contrast giving an amazingly crisp picture you can see. The ultra-thin backlight system allows for a slimmer, sleeker design.




Make free video calls over the Internet:

Make calls to other Skype users or even regular telephone numbers, even as you watch your favourite shows. Keep in touch with friends and family easily by making and receiving Internet voice and video calls*2 from your television. All you need is a compact microphone/camera to make free Skype-to-Skype calls and low-cost SkypeOut calls to regular telephone numbers.




Social Media Compatible TV:

Stay connected with friends and family with Facebook, Twitter, other Social Media Apps. Never miss a thing, enjoying direct big screen access to your social network while watching your BRAVIA TV.




Internet Browsing

BRAVIA TV's have made it easy to surf the web from the comfort of your lounge room on the big screen. 2011 network-enabled BRAVIA LCD TVs offer the popular Opera web browser, which is compliant with the new HTML5 standard of web-creation directly onto your BRAVIA TV.

Easy TV control and text input:

Use your VAIO keyboard to control your television and input text quickly and conveniently.




Sony Entertainment Network: Internet Video:

With Sony Entertainment Network, your television is now a true all-in-one entertainment centre that allows you to access your favourite video websites straight on your BRAVIA. Get quick access to YouTube, Style.com, BlipTV, Singing Fool, and many more sites that will keep you entertained for hours on end!




The fine art of breathtaking design:

This bold design style blends beautifully with any home decor, and integrates seamlessly with compatible Sony Blu-ray Disc Players and Home Theatre Systems.




Contrasting materials

Simply stylish

LCD screens bordered by contrasting materials including sleek brushed aluminium accentuate the luxurious nature of this BRAVIA design.




6° Tilt

The relaxing angle

Providing the perfect angle when positioned on a low TV unit, this BRAVIA Series can be tilted to a viewer-friendly 6°.




HDMI and USB

Connect your world

For the highest quality connections to DVD, Blu-ray players, home theatre systems, cameras and camcorders, this BRAVIA features 4 HDMI ports. Photos and home movies can also be shared on the big screen via USB.




BRAVIA Sync

One touch control

For ultimate simplicity, BRAVIA Sync brings your whole home entertainment system to life at the touch of a single button. Each BRAVIA Sync compatible entertainment device synchronises itself with the others so that your single BRAVIA Remote can activate and control the entire system.




Quick Start and Viewing

Fast, economic access

With this feature, power consumption for your BRAVIA television is reduced to nearly zero while in standby mode. But if you choose to switch off at the main power outlet, the start up time after switching on again has also been significantly shortened, for added ease and convenience.




Presence Sensor

Energy-saving features

To help save energy, your BRAVIA can actually detect who's in the room then Picture Off when there's nobody watching, or turn off altogether if the room's been empty for some time. It also optimizes picture and audio settings to reflect where people are sitting, and can send a visual and audio warning if a child is too close to the screen.




See It All in 3D

Enjoy incredible depth and a sharp, Full HD 1080p picture from the leader in 3D technology. (3D Active Glasses required, sold separately)

MotionFlow XR 240

See smooth and precise detail during fast-action scenes. Sony's Motionflow XR 240 technology for fast action movies and sports by reducing blur caused by quick camera movements, enhancing image sharpness, and overall creating a clearer picture

Internet Streaming & Connectivity

Internet Streaming: Internet favorites now streaming on your television. In addition to Qriocity, watch hit movies with Netflix, popular TV shows on Hulu Plus or user-generated video on YouTube. You can even listen to personalized music on Pandora. Enjoy the widest selection of internet content at your fingertips.

Faster Start-Up:

Quick Start & Viewing feature enables this Sony television to go from 'off' to 'on' 2-3 times faster than previous Sony televisions

BRAVIA Sync Compatible:

Conveniently operate and control other BRAVIA Sync compatible devices - including BRAVIA HDTVs, Blu-ray Disc players, surround sound systems, Handycam camcorders and Cyber-shot digital still cameras, all with one remote control

Edge LED Backlighting:

Experience the next level of picture quality and contrast with Sony's Edge LED Backlight technology. This technology sharpens image contrast giving an amazingly crisp picture you can see. The ultra-thin backlight system allows for a slimmer, sleeker design

Presence Sensor:

Save energy when you're not around. The television's built-in motion sensor has the ability to scan the room and detect movement. If the sensor detects no movement it automatically turns off the picture leaving only sound. After more time and no movement, the TV turns itself off minimizing any unnecessary power draw

Navigation Made Easy:

Enjoy an easy-to-use menu that allows you to navigate additional content or adjust the picture settings while watching your favorite program

LightSensor Technology:

Enjoy customized picture brightness and save energy without lifting a finger. The built-in Light Sensor automatically adjusts the picture brightness based on the amount of light in the room.
Sony KDL40EX720 Multisystem 3D LED Smart TV Specifications:
Designs and specifications are subject to change without notice.
Network Features
BRAVIA Internet Video
DLNA
HTML Browser
Photo MAP
Wireless LAN: Ready
Video Features
24p True Cinema Technology
3D Comb Filter
4:3 Default
Advanced Contrast Enhancer (ACE)
uto Wide
CineMotion Reverse 3:2 Pulldown Technology
Cinema Mode
Deep Color
Intelligent Image Enhancer
Intelligent MPEG Noise Reduction
Motionflow XR Technology: 240
PhotoTV HD
Picture Mode: Vivid, Standard, Custom, Cinema, Game-Standard, Game-Original, Graphics, Sports, Photo-Vivid, Photo-Standard, Photo-Original, Photo-Custom
Video Processing: X-Reality Engine
Wide Mode: Full, Normal, Wide Zoom, Zoom, Caption, Normal/Full1/Full2 for PC
3D Features
General & Display Features
Audio Return Channel
Closed Captions (CC): Analog, Digital
Finish (Surface Color): Black
HDMI InstaPort
Start Up Sony Logo Display
Backlight Type: Edge LED
Display Device: LCD
Convenience Features
Auto Shut-off
BRAVIA Sync
Channel Block (with password): Analog, Digital
Channel Jump
Channel Surf
Control for HDMI (HDMI CEC)
Edit Channel Labels
Info Banner
Input Skip: Automatic
Label Inputs
Multiple Language Display: English, French, Spanish
On-Screen Clock
On-Screen Display for External Input
On-Screen Operating Instructions
On/Off Timer
PAP (Fixed or Variable): PAP (Variable)
PIP (Picture in Picture)
Parental Control
Picture Adjustments Lock
Picture Frame Mode
Scene Select: Photo, Music, Cinema, Game, Graphics, Sports, Animation
Show/Hide Channels
Skin Naturalizer
Sleep Timer
USB Application(s)
Energy Saving & Efficiency
Backlight Off Mode
Dynamic Backlight Control
Energy Star compliant
(Exceeds v4.1)
Packaging Materials: Recycled Carton (more than 40%)
Audio
5.1 Channel Audio Out
5.1ch Through Out (Handycam)
Alternate Audio (Digital)
Audio Out: Variable/Fixed
Auto Mute (on no signal)
Auto SAP
Dolby: Dolby Digital, Dolby Digital Plus, Dolby Pulse
Headphone/Speaker Link
Invisible Speaker (w/ Sound Elevation)
S-Master
Sony Original Surround: S-Force Front Surround 3D
Sound Booster
Sound Enhancer
Sound Mode: Dynamic, Standard, Clear Voice, Custom
SteadySound Automatic Volume Control Stereo System: MTS Surround Effect: Cinema, Music, Live Sports, Game
Dimensions
Dimensions (W x H x D) with Stand: 94.74 x 58.67 x 4.32 cm.
Dimensions (W x H x D) without Stand: Approx. 37.3 x 23.1 x 1.7" inch
Dimensions (W x H x D) with Stand: 37.3 x 24.4 x 9.9" Inch with stand
Dimensions (W x H x D) without Stand: 94.74 x 61.98 x 25.15 CM with stand
← Back to product description



Full HD 1080p

1920x1080p resolution is an HDTV high-definition video mode characterized by 1080 horizontal lines of vertical resolution. As of 2012, most consumer televisions being sold provide 1080p inputs mainly with HDMI and support full high-def resolutions. 1080p resolution is available in all types of televisions, including plasma, LCD and LED.



Built-In Analog Pal, NTSC, and Secam TV tuner

Analog Pal, NTSC, and Secam tuner built in for world wide use for analog tuning. If you are in a country that utilizes digital tuning such as DVBT or ATSC a Cable Box or Satellite receiver is needed. If You have any questions regarding this please call us. With the appropriate setup this TV can be used anywhere in the world.




TV 3D




USB Input

USB stands for Universal Serial Bus. A USB port is a cable connection interface used on personal computers and consumer electronics. USB ports allow stand-alone electronic devices to be connected via cables to a computer or to each other.



WiFi Ready

WiFi ready means that the device is able to use WiFi but requires an adapter. WiFi adapters are fairly inexpensive and usually plug into the USB port. WiFi Ready TV's will always have a standard LAN port to utilize internet features without using WiFi.



Smart TV

A smart TV, also known as a connected TV or hybrid TV, describes the combining of the Internet and Web 2.0 features into television sets, as well as the integration between computers and these television sets. These devices focus on online interactive media, Internet TV, over-the-top content, as well as on-demand streaming media, and less focus on traditional broadcast media than traditional television sets.
← Back to product description