Details
Sharp LC-70LE735M Multi System LED TV, PAL, NTSC and Secam 100-240 Volts: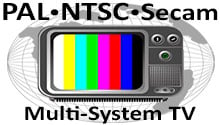 Multi-System TV - PAL, NTSC and Secam
This multisystem TV is compatible with PAL, NTSC and Secam video formats. You can use this television anywhere in the world with ANY type of video device!
Worldwide Voltage - 110v, 120v, 220v, 230v and 240 volt!
Global Dual Voltage on this Multi-system TV means it can be used anywhere. Multi-voltage TV's can be used in any country with voltage from 110 volts to 240 volts!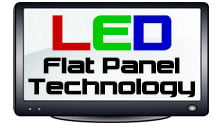 Space-Saving LED Flat Panel Technology
Multi-System LED TV's offer stunning video performance and a great value. Enjoy High Definition video in a space-saving flat panel design with this multisystem TV.
Sharp LC-70LE735M 70" Multi System LED TV Description:
Our Tech's Review:
The Sharp's large screen models are an excellent value for the money. For those that want the larger screen sizes these TV's are set to impress. Picture quality is fantastic with the 6 Million:1 Contrast Ratio, 100/120 HZ, Full HD 1080p resolution. Sharp is one of the few factories that make their own panels for the screen. In fact, many other manufacturers use Sharp panels when building their TV's (we won't mention names but major manufacturers). Naturally they are going to be able to afford to sell a LED for less since they make their own panels. On the large screen sizes 60" and larger, these TV's are a fantastic value for the money.
The AQUOS LC-70LE735M 70" Class (70" Diagonal) is a high-performance large screen LED TV. The Sharp Full HD 1080p X-Gen Panel produces a breathtaking picture quality that is second to none. The LC-70LE735M has built-in DVBT/Pal/Secam tuners and 4 HDMI inputs, compatible with 1080p signals. It features a sleek piano black cabinet and subtle recessed bottom-mounted speakers.
The proprietary AQUOS LED system comprised of the X-Gen LCD panel and UltraBrilliant LED enables an incredible dynamic contrast ratio of 6,000,000:1 and for excellent picture quality. 100hz/120Hz Fine Motion Enhanced virtually eliminates blur and motion artifacts in fast-moving video.
Sharp LC-70LE735M 70" Multi System LED TV Specifications:
Designs and specifications are subject to change without notice.
Features
Full HD 1080p X-Gen LCD Panel - with 10-bit processing is designed with advanced pixel control to minimize light leakage and wider aperture to let more light through.
4 HDMI Inputs - for convenient connection to digital devices.
Vyper Drive - game mode eliminates perceptible lag between game consoles and the TV display.
High Contrast Ratio - provides incredible images whether you're watching dark or light scenes.
USB Input - enable viewing high-resolution video, music and digital photos on the TV.
Quad pixel plus (1920 x 4 x 1080)
100Hz/120hz Fine Motion Advanced
Internet Video Streaming YouTube lean back
UV2A technolog, the X-Gen Panel
DLNA client & Wireless LAN ready
DivX+HD movie USB play back enable
10bit signal processing for smooth picture
1080/24P signal input for the film frames just like the theaters
Instaport for quick switching between HDMI ports
SRS TruSurround HD and Bass Enhancer for various scene
Advanced OPC for auto adjusting by the lighting condition
Eco picture control for auto adjusting by picture source brightness
X-Gen Panel
Screen Size
1080/24P
Resolution
Contrast ratio
Digital comb filter
TV Receiving Systems
Video Colour Systems
Digital Amplifier (Audio)
Surround System
Bass Enhancer
Amplifier
Stereo System
Picture and Text
AQUOS LINK
USB video player/ Photo Viewer/ Music Player
Teletext
Home network (DLNA)
Active Backlight
OPC (Optical Picture Control)
Main power switch ( approx. 0.01W or less)
Eco Picture Control
Energy save (Eco mode)
Low-power stand-by
No-signal off/ No-operation off
Headphone (3.5-mm mini socket)/Digital audio out
PC analogue input/ HDMI input/ RS-232C/ LAN
Power Consumption (Display) Appx (W)
Standby mode (W)
Power supply
Dimensions (W x H x D) mm Display (w stand)
Dimensions (W x H x D) mm Display (w/o stand)
Weight Panel (W/O Stand) - Appx (kg)
Weight Panel kg (W stand) - Appx (kg)
OSD Language
← Back to product description



Full HD 1080p

1920x1080p resolution is an HDTV high-definition video mode characterized by 1080 horizontal lines of vertical resolution. As of 2012, most consumer televisions being sold provide 1080p inputs mainly with HDMI and support full high-def resolutions. 1080p resolution is available in all types of televisions, including plasma, LCD and LED.



Built in DVBT and PAL Tuner

Built IN DVBT and Pal Tuner. Excellent for use outside North America with Analog Pal RF signals and DVBT RF Signals. For use in North America to watch television a Cable, box or Satellite receiver from your cable company is necessary. Or if you will not subscribe to any paid cable a ATSC digital cable converter box can be used to tune TV channels when in North America. If using outside of North America in Africa, Asia, Europe, Middle East, Oceania, or other countries with Pal or DVBT tuning, this TV will work directly with RF Antenna signal. If You have any questions regarding this please call us. With the appropriate setup this TV can be used anywhere in the world.




USB Input

USB stands for Universal Serial Bus. A USB port is a cable connection interface used on personal computers and consumer electronics. USB ports allow stand-alone electronic devices to be connected via cables to a computer or to each other.



WiFi Ready

WiFi ready means that the device is able to use WiFi but requires an adapter. WiFi adapters are fairly inexpensive and usually plug into the USB port. WiFi Ready TV's will always have a standard LAN port to utilize internet features without using WiFi.
← Back to product description