Details
Samsung UA-50F6400 50" Smart 3D LED TV
The Samsung Samsung UA-50F6400 Smart 3D LED TV was built for the 110-240 Volt 50/60hertz market! This Samsung has a stylish and seamless design for an immersive viewing experience. The UA-50F6400 is SmartHub compatible and supports Samsung TV Apps! This 6 series TV enables wireless streaming from any device, and has built in wifi! With it's 1920 x 1080 Resolution and 400 Clear Motion Rate, this TV will give you the full high definition 3D viewing experience with incredible sound and picture quality. This Samsung will put you right into the action and create an unforgettable experience.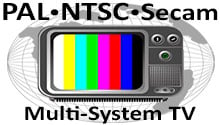 Multi-System TV - PAL, NTSC and Secam
This multisystem TV is compatible with PAL, NTSC and Secam video formats. You can use this television anywhere in the world with ANY type of video device!
Worldwide Voltage - 110v, 120v, 220v, 230v and 240 volt!
Global Dual Voltage on this Multi-system TV means it can be used anywhere. Multi-voltage TV's can be used in any country with voltage from 110 volts to 240 volts!
Space-Saving 3D Flat Panel Technology
Multi-System 3D TV's offer stunning video performance and a great value. Enjoy High Definition video in a space-saving flat panel design with this multisystem TV.
Watch and listen from USB
ConnectShare™ Movie
The versatile ConnectShare™ Movie USB function lets you connect your USB storage device and enjoy your favourite videos such as MKV, DivxHD and WMV files, photos or music conveniently. What's more compatible USB storage devices such as external hard disk drives are also supported.
Samsung UA-50F6400 50" Multisystem 3D Smart Wifi Ultra Slim LED TV 110 220 240 volts pal ntsc secam Specifications
Audio Features
RMS Output 10W x 2
Down Firing+Full Range Speakers
Dolby Pulse
Dolby Digital Plus
Input / Output
USB
Ethernet
Optical Digital Audio Outputs
Analog Audio Output
Total HDMI Input(s): 4
General Features
Colour: Black
Energy Consumption(kWh/annum): 278.0
Energy Stars: 5.0
HDMI-CEC: Samsung Anynet
PVR: USB Extendable
Clear Motion Rate: 400
Series (Samsung): Series 6
Screen Size: 50" (127cm)
Smart Phone Remote Support: Yes
3D Type: Active
DLNA: Samsung Allshare
Power Supply: AC220-240V 50/60Hz inc Cable
Contrast Ratio: Mega Contrast
Hz Technology: 100 Hz
Recommended Viewing Distance (cm's): 317.5
Recommended Room Type:
Hotels
Media Room
Lounge Room
Large Room
Bedroom
Outdoor
USB Connectivity: Yes 2.0
Wall Mountable: Yes
Wireless Lan: Built In
3D: Yes
3D Glasses Included: 2 Pairs
Full HD: Yes
Smart TV: Yes
Remote Control:Yes
Dimensions
Width x Height x Depth (mm Without Stand):1135.6 x 659.6 x 49.4
Width x Height x Depth (mm With Stand):1135.6 x 743.7 x 306.9
Weight (Kg) Without Stand: 13.9
Weight (kg) With Stand: 15.5
Package Weight: 19.8 kg
Package Dimensions: 1410mm x 740mm x 146mm
Additional Features
Teletext
Auto Power Off
TimerAuto Channel Search
Auto Volume Leveller
BD Wise
PIP
Game Mode
HDMI 1.4 A / Return Ch. Support
HDMI 1.4 3D Auto Sensing
EPG
Voice Recognition: No
Web Browser: Yes
Face Recognition: Ready
Picture Engine: 3D HyperReal Engine
DTV Tuner: DVB-T/C
Standby Power Consumption: 0.3w
Stand Type: Quad
Swivel Stand: Yes
Display Resolution: 1920 x 1080
Bezel Type: NNB
Built In Camera: No
Dimming: Micro Dimming
Display Type: LED LCD
Voice Interaction: Yes (Basic)
Motion Control: Ready (camera required)
Colour Enhancer: Wide Colour Enhancer Plus
Smart TV Content
Browser
Facebook
Skype
YouTube
Apps
Movies
Pictures
Music
Social
TV Accessories
IR Blaster cable
Mini Wall Mount Support
Vesa Wall Mount Support
← Back to product description



Full HD 1080p

1920x1080p resolution is an HDTV high-definition video mode characterized by 1080 horizontal lines of vertical resolution. As of 2012, most consumer televisions being sold provide 1080p inputs mainly with HDMI and support full high-def resolutions. 1080p resolution is available in all types of televisions, including plasma, LCD and LED.



Built-In Analog Pal, NTSC, and Secam TV tuner

Analog Pal, NTSC, and Secam tuner built in for world wide use for analog tuning. If you are in a country that utilizes digital tuning such as DVBT or ATSC a Cable Box or Satellite receiver is needed. If You have any questions regarding this please call us. With the appropriate setup this TV can be used anywhere in the world.




TV 3D




USB Input

USB stands for Universal Serial Bus. A USB port is a cable connection interface used on personal computers and consumer electronics. USB ports allow stand-alone electronic devices to be connected via cables to a computer or to each other.



Smart WiFi Built In

WiFi built-in means that the hardware needed is already built into the device. WiFi Built-in tv's already have the WiFi card/adapter inside. It is ready to connect to Wi-Fi networks straight out of the box. If you have a WiFi network, just plug in the TV, set it up and you have internet access.



Smart TV

A smart TV, also known as a connected TV or hybrid TV, describes the combining of the Internet and Web 2.0 features into television sets, as well as the integration between computers and these television sets. These devices focus on online interactive media, Internet TV, over-the-top content, as well as on-demand streaming media, and less focus on traditional broadcast media than traditional television sets.
← Back to product description