Details
Panasonic 50" TH50A400X Multi system Full HD LED TV 110 220 240 volts
Worldwide Voltage - 110v, 120v, 220v, 230v and 240 volt!
Global Dual Voltage on this Multi-system TV means it can be used anywhere. Multi-voltage TV's can be used in any country with voltage from 110 volts to 240 volts!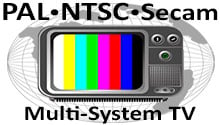 Multi-System TV - PAL, NTSC and Secam
This multisystem TV is compatible with PAL, NTSC and Secam video formats. You can use this television anywhere in the world with ANY type of video device!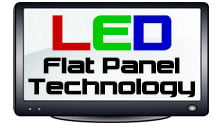 Space-Saving LED Flat Panel Technology
Multi-System LED TV's offer stunning video performance and a great value. Enjoy High Definition video in a space-saving flat panel design with this multisystem TV.
Picture Quality
Smooth Motion with Backlight Blinking
Smooth Reproduction of Fast Motion
Satisfactory ON/OFF switch of the backlight results in images that are free from afterimages and flicker.
High Contrast
Fresh, Pure Images and Smooth Gradation
A high contrast and deep gradation vibrantly colorful and fresh images.
V-Audio
Sounds Are Replicated with Lifelike Ambience
Advanced surround effect technology produces hi-fi sound. The speaker has superb directional characteristics, so everyone in the room gets great sound.
Networking
Media Player
Comfortable Viewing of Photos You Took in a Big Screen
Content stored in a USB memory stick can simply be played back on VIERA's big screen. A fortune of customization functions allow you to include background music and effects.
USB Input
Link your USB Device
Including a USB port. You can rapidly connect a device, such as a digital camera and external storage, via a USB interface. This makes it so straightforward to see the photos that you take.
HDMI Input
Link Your HDMI Devices
Including multiple HDMI ports. Multiple devices, such as a BD player and the newest game machines, can be simultaneously linked with HDMI cables.This opens the door to cutting-edge AV entertainment.
Design
Narrow Bezel
The Narrow Bezel Design Fits Various Room Interiors
The modest yet glistening narrow bezel certainly attracts the viewer's interest to the image within. It also improves high-quality room interiors.
Panasonic 50" TH50A400X Multi system Full HD LED TV 110 220 240 volts Specifications:
Designs and specifications are subject to change without notice.
Display
Panel: LED LCD
Aspect Ratio: 16:9
Panel Drive: 100 Hz BLB
Picture Mode: Dynamic/Normal/Cinema/True Cinema/Game
Viewing Angle: 176 degree
Clear Panel: Yes
Filter: No
Contrast: High Contrast
Color Space: No
Studio Master Drive: No
Dimming Technology: No
Content Optimiser: Content Optimiser
THX Certified Display: No
4K / 1080p Pure Direct: No
isf Mode: No
Sound Quality
Surround Mode: V-Audio
Speakers: Full Range x 2
Speaker Output: 20 W (10 + 10)
Stage Surround Sound: No
Dolby Digital Plus*1/ DTS 2.0+Digital Out™*2: Dolby Digital Plus/ DTS 2.0+Digital Out™
Sound Mode: Music/Speech/User
Easy Operation
my Home Screen: No
Multi User Profile: No
my Stream*3: No
Voice Assistant: No
Voice Print Recognition: No
Voice Command: No
Voice Guidance: No
EPG: Yes
Touch Pad Remote (with my Button): No
Info Bar (Multi User / Single User): No
Camera Integrated: No
eHelp: No
On Screen Display Menu Languages: English
On Screen Display Menu Color Select: No
On Screen Display Motion+ (Effect) Wheel Navigation: No
Networking
Digital Tuner Reception: DVB-T/T2
Analogue Tuner: Yes
Twin HD Tuner / HD Triple Tuner: No
Single Cable System: No
Freetime: No
Processing Engine: No
Wireless LAN Built-in: No
my Home Cloud: No
Remote Sharing: No
TV Anywhere: No
Panasonic TV Remote 2 (App): No
Swipe & Share: No
Smart Calibration: No
Live TV Streaming*4: No
Internet Apps: No
Web Browser*5: No
Panasonic 4K Channel: No
Display Mirroring: No
Network File Sharing: No
DLNA: No
Bluetooth*6: No
APT-X*7: No
Media Player (Picture/Movie/Music): Yes
Media Player Support Format: AVI/MKV/WMV/MP4/M4v/FLV/3GPP/VRO/VOB/TS/PS, MP3/AAC/WMA/FLAC/WAV, JPEG
Teletext Reception: 1000P
USB-HDD Recording: No
Multi Window: No
Hotel Mode: Yes
Game Mode: No
VIERA Link: No
Child Lock: Yes
Eco
Suppliers Trademark: Panasonic
Model ID: TH50A400X
Energy Efficiency Class: A+
Visible Screen Size (diagonal): 126 cm / 50 inches
On mode Average Power Consumption*8: 58 W
Annual Energy Consumption*9: 80 kWh/year
Standby Power Consumption: 0.20 W
Off mode Power Consumption: 0.20 W
Screen Resolution: 1,920 (W) x 1,080 (H)
Power Supply: AC 220 - 240 V, 50/60 Hz
Rated Power Consumption: 89 W
Ambient Sensor: Yes
Design
Design Concept: Narrow Bezel Design (Glossy Black)
Pedestal Color / Design: Glossy Black, Round Frame
Terminal
DisplayPort (4K 60/50p Input): No
HDMI: 2 (rear)
HDMI (4K 60/50p Input): No
Support Feature: Audio Return Channel (Input 2)
HDCP 2.2: No
USB: 1 (side; USB 2.0 x 1)
LAN Port: 1 (rear)
CI (Common Interface): 1 (CI Plus, Version 1.3)
SD Card : No
Scart Connector: 1 (rear)
Component Video Input shared with Composite: RCA phono type x 1 (rear)
Digital Audio Output (Optical): 1 (rear)
Headphone: 1 (side)
General
Included Accessory*10: TV Remote
Optional Accessories: Skype Camera: No
Optional Accessories: 3D Glasses (Polarized/Active): No
Dimensions (W x H x D) (w/o stand): 1,126 x 652 x 53 mm
Dimensions (W x H x D) (with stand): 1,126 x 697 x 260 mm
Weight (w/o stand): 15.0 kg
Weight (with stand): 16.0 kg
VESA Compatible: Yes
Printed Full Operation Manual (Languages): Yes (English)
Printed Quick Installation Guide (Languages): No
Outer Boxed Unit Width (mm): 1,461
Outer Boxed Unit Height (mm): 747
Outer Boxed Unit Depth (mm): 127
Total Boxed Weight (kg): 20.0 kg
Country of Origin: Czech Republic
Intrasat Commodity Code: 0091
Notes
*1. "Dolby" and the double-D symbol are trademarks of Dolby Laboratories.
*2. For DTS patents, see http://patents.dts.com. Manufactured under license from DTS Licensing Limited. DTS, the Symbol, & DTS and the Symbol together are registered trademarks, and DTS 2.0+Digital out is a trademark of DTS, Inc. © DTS, Inc. All Rights Reserved.
*3. Viewable contents may vary depend on regions and services.
*4. Live TV Streaming depends on legal rights and allowance by country, broadcaster and content.
*5. The Web Browser cannot display some web pages correctly. And viewable contents by VIERA Web Browser are subject to the following conditions; viewable contents may vary depend on models, viewable contents may differ from those for PC, viewable contents may be limited.
*6. HID (Human Interface Device Profile) compliant keyboards are available. A2DP (Advanced Audio Distribution Profile) compliant audio devices are available.
*7. aptX® software is copyright CSR plc or its group companies. All rights reserved.The aptX® mark and the aptX logo are trademarks of CSR plc or one of its group companies and may be registered in one or more jurisdictions.
*8. Based on IEC 62087 Ed.2 measurement method.
*9. Energy consumption XYZ kWh per year, based on the power consumption of the television operating 4 hours per day for 365 days. The actual energy consumption will depend on how the television is used.
*10. Not all the accessories are listed here.
*11. For Hungarian, Romanian, Slovak, only Voice Guidance is available.
*12. Skype Camera is optionally available.
*13. 25 Languages (English/ German/ Italian/ Spanish/ French/ Danish/ Finnish/ Swedish/ Dutch/ Hungarian/ Czech/ Romanian/ Bulgarian/ Polish/ Norwegian/Estonian/ Latvian/ Lithuanian/ Portuguese/ Turkish/ Greek/ Croatian/Slovak/ Slovenian/ Serbian)
← Back to product description



USB Input

USB stands for Universal Serial Bus. A USB port is a cable connection interface used on personal computers and consumer electronics. USB ports allow stand-alone electronic devices to be connected via cables to a computer or to each other.
← Back to product description