Details
LG 42LS3400 Multi System LED TV; PAL, NTSC and Secam 100-240 Volts: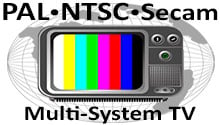 Multi-System TV - PAL, NTSC and Secam
This multisystem TV is compatible with PAL, NTSC and Secam video formats. You can use this television anywhere in the world with ANY type of video device!
Worldwide Voltage - 110v, 120v, 220v, 230v and 240 volt!
Global Dual Voltage on this Multi-system TV means it can be used anywhere. Multi-voltage TV's can be used in any country with voltage from 110 volts to 240 volts!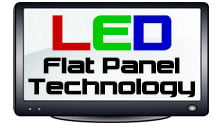 Space-Saving LED Flat Panel Technology
Multi-System LED TV's offer stunning video performance and a great value. Enjoy High Definition video in a space-saving flat panel design with this multisystem TV.
LG 42LS3400 42" Multi system LED TV; PAL, NTSC and Secam 110–240 Volts Description:
LED Technology
LG's LED technology delivers amazing brightness, clarity and color detail. See colors and black levels like you've never seen them before.
DOUBLE THE DETAIL
This stunning picture is the reason you wanted HDTV in the first place. With almost double the pixel resolution, Full HD 1080p gives it superior picture quality over standard HDTV. You'll see details and colors like never before.
SAVE MORE THAN ENERGY
Earning the ENERGY STAR means a product meets strict energy efficiency guidelines set by the US Environmental Protection Agency and the Department of Energy. For TVs, it means they save energy both in standby and active (when they're on) modes. ENERGY STAR qualified TVs use about 30% less energy than standard units.
LOOKING FOR A BEDROOM TV?
The best size for the bedroom, this LG model also delivers an exceptional HD viewing experience. And with features like Clear Voice II so you can hear dialogue even at spouse-friendly volume levels, and Intelligent Sensor that automatically adapts to changing room light, the only thing better during "me time" would be a warm blanket.
FIND THE PERFECT PICTURE
Get easy self-calibration with on-screen reference points for key picture quality elements such as black level, color, tint, sharpness and backlight levels. Take the guesswork out of picture adjustments with this simple-to-use feature. It's not actually magic, but it will sure seem that way.
VIEW IT IN THE RIGHT LIGHT
Let your TV do the adjustments for you. Intelligent Sensor automatically optimizes the picture to the lighting and color conditions in the room for a more enjoyable viewing experience.
WISE AND NOT WASTEFUL
With our Smart Energy Saving Features, you can conserve money and energy.
ISFCCC® READY
LG's ISFccc Ready HDTVs contain the detailed standards necessary for professional calibration of brightness, contrast, tint, sharpness, color levels and much more to meet local lighting conditions for both day and nighttime viewing. Settings are added to preset modes for easy access from your LG remote.
LG 42LS3400 Multi System LED TV Specifications:
Designs and specifications are subject to change without notice.
SUMMARY
Screen Size :42 "
Resolution :1920 x 1080p
Display Type : LED
No. of HDMI Ports :2
Dimensions/ Weight
TV without stand (WxHxD): 40.0" x 24.8" x 3.0"
TV with stand (WxHxD): 40.0" x 27.4" x 10.3"
Shipping Dimensions (WxHxD): 48.4" x 30.3" x 6.3"
TV without stand weight: 28.9 lbs
TV with stand weight: 32.4 lbs
PANEL SPECIFICATIONS
Screen Size Class (diagonal) : 42" Class (42.0" diagonal)
Resolution: 1920 x 1080p
BLU Type: Edge LED
Response Time: 60Hz
Dynamic Contrast Ratio : 2,000,000:1
TV Tuner SYSTEM
Analog: Pal / Secam
Digital : DVBT
AUDIO
Mono/Stereo/Dual (MTS/SAP)
Dolby® Digital Decoder
Speaker System: 1 Way 2 Speakers
Audio Output (Watts - THD 10%): 10W + 10W
Virtual Surround
Clear Voice II
Sound Mode: 5 Modes (Standard/Music/Cinema/Sport/Game)
Mute (Normal/2 Level) : Normal
CONNECTIVITY
SPECIAL FEATURES
Intelligent Sensor
Smart Energy Saving : (Backlight Control+Intelligent Sensor)
Input Labeling
Quick View (Flashback)
Closed Caption
CONVENIENCE FEATURES
Language: 4 (English/Spanish/French/Korean)
Auto Tuning/Programming
Channel Add/Delete
Favorite Channel Programming
Auto/Manual Clock
On/Off Timer
Sleep Timer
Auto Off/Auto Sleep
AV INPUTS/OUTPUTS
RF In (Antenna/Cable): 1 (Rear)
AV In : 1 (Rear)
Component Video In(Y, Pb, Pr) + Audio :1 (Rear)
HDMI™/HDCP Input: 2 (Rear)
USB 2.0: 1 (Side)
CABINET / ACCESSORIES
Swivel (Left/Right) : 20°/20°
VESA Compatible : 400mm x 400mm
Remote Control : Standard
POWER
ENERGY STAR® Qualified
Power Supply (Voltage, Hz): 100V ~ 240V, 50/60 Hz
Power Consumption, On Mode: 120W
← Back to product description



Full HD 1080p

1920x1080p resolution is an HDTV high-definition video mode characterized by 1080 horizontal lines of vertical resolution. As of 2012, most consumer televisions being sold provide 1080p inputs mainly with HDMI and support full high-def resolutions. 1080p resolution is available in all types of televisions, including plasma, LCD and LED.



Built in DVBT and PAL Tuner

Built IN DVBT and Pal Tuner. Excellent for use outside North America with Analog Pal RF signals and DVBT RF Signals. For use in North America to watch television a Cable, box or Satellite receiver from your cable company is necessary. Or if you will not subscribe to any paid cable a ATSC digital cable converter box can be used to tune TV channels when in North America. If using outside of North America in Africa, Asia, Europe, Middle East, Oceania, or other countries with Pal or DVBT tuning, this TV will work directly with RF Antenna signal. If You have any questions regarding this please call us. With the appropriate setup this TV can be used anywhere in the world.




USB Input

USB stands for Universal Serial Bus. A USB port is a cable connection interface used on personal computers and consumer electronics. USB ports allow stand-alone electronic devices to be connected via cables to a computer or to each other.
← Back to product description