Details
LG 26LS3500 26" Multi-System LED TV PAL, NTSC and Secam 110 - 240 Volts:
The LG 26LS3500 is a 26" Multi-System LED TV. It has backlighting from LG, enabling it to use less energy than a conventional flourescent backlighting and 720p resolution. multi-system LED TV also incorporates multi-system technology, allowing it to decode NTSC, PAL, and Secam signals from around the globe. This LG 26LS3500 offers fantastic versatility with multi-voltage technology, delivering functionality on 110 volts, 220 volts, 230 volts, and 240 volts, as well as 50/60 Hz, of electrical input. With trusted industry-leading LG quality, this LG 26LS3500 26" multi-system LED TV offers the features you seek.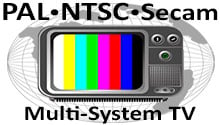 Multi-System TV - PAL, NTSC and Secam
This multisystem TV is compatible with PAL, NTSC and Secam video formats. You can use this television anywhere in the world with ANY type of video device!
Worldwide Voltage - 110v, 120v, 220v, 230v and 240 volt!
Global Dual Voltage on this Multi-system TV means it can be used anywhere. Multi-voltage TV's can be used in any country with voltage from 110 volts to 240 volts!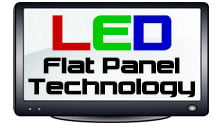 Space-Saving LED Flat Panel Technology
Multi-System LED TV's offer stunning video performance and a great value. Enjoy High Definition video in a space-saving flat panel design with this multisystem TV.
LG 26LS3500 26" Multi-System LED TV Description:
Clear Motion Rate of 60:
Clear Motion Rate lets you experience sharp picture quality even while watching fast moving images like sports or action movies. Clear Motion Rate was developed to precisely measure how well an LCD or LED TV can depict fast-moving images. Previously, motion-clarity was calculated by the frame refresh rate alone. But CMR offers a more complete measure by calculating 3 factors: frame refresh rate, image processor speed and backlight technology. LED TVs with a CMR of 60-120 can display action-packed movement with sharp detail and vivid contrast while removing image distortion.
HDMI:
Experience superior picture and sound from your HD source. The High-Definition Multimedia Interface (HDMI) is a digital connection that can transmit HD video and audio over a single cable. You can use it to get unmatched image quality when you connect your TV to high-definition sources such as HD cable TV, satellite receiver or Blu-ray player.
LED
Strategically positioned LED lights covering the entire LCD panel deliver picture-perfect clarity from any angle. The brilliant LED backlighting display produces crystal-clear images.
Smart Energy Saving:
Eco-friendly technology with low/very low/the lowest power consumption mode. Ultimately enabling you to cut down greatly on unnecessary electricity usage.
LG 26LS3500 26" Multi-System LED TV Specifications:

Designs and specifications are subject to change without notice.
Highlights
Screen Size: 26"
Backlight: Edge LED
Energy Saving: Smart Energy Saving
General Specifications
Screen Size ( Inch ): 26
Resolution 1280 x 720p
Picture
Dynamic Contrast Ratio: 1,000,000:1
Response time(Hz): 60
Just Scan (1:1 Pixel Matching)
HDMI: 1080p/1080i/720p
Component: 1080p/1080i/720p
RF: 1080p/1080i/720p
Triple XD Engine
Sound
Clear voice II
Mono/Stereo/Dual (MTS/SAP)
Audio Output (Watts - THD 10%): 7W+7W
Speaker System: 1 Way 2 Speakers
Virtual Surround
Dolby Digital Decoder
Mute (Normal/2 Level)
Convenience
Languages: 3 (English/Spanish/French)
Auto Tuning/Programming
Channel Add/Delete
Auto/Manual Clock
On/Off Timer
Sleep Timer
Auto Off/Auto Sleep
Connectivity (Side)
Simplink(HDMI-CEC)
Connectivity (Rear)
Antenna In: 1
RF In (Antenna/Cable): 1 (Rear)
AV In: 1 (Rear)
Component Video In: 1 (Rear)
HDMI™/HDCP Input: 2 (Rear)
Supplied Accessories
Remote (Standard)
Power Consumption
Voltage, Hz: AC 100-240V 50/60Hz
Consumption (Typical): 40W
Stand-by Mode: 0.1W
Weight
Set without stand (lbs): 10.4
Including stand (lbs): 11
Dimensions
Set without stand: 24.7" x 15.8" x 1.2"
Including stand: 24.7" x 17.4" x 6.4"
← Back to product description



HD 720

720p is a progressive HDTV resolution signal format with 720 horizontal lines. All major HDTV broadcasting standards include a 720p format which has a resolution of 1280×720. The number 720 stands for the 720 horizontal scan lines of image display resolution (also known as 720 pixels of vertical resolution), while the letter p stands for progressive scan.



Built-In Analog Pal, NTSC, and Secam TV tuner

Analog Pal, NTSC, and Secam tuner built in for world wide use for analog tuning. If you are in a country that utilizes digital tuning such as DVBT or ATSC a Cable Box or Satellite receiver is needed. If You have any questions regarding this please call us. With the appropriate setup this TV can be used anywhere in the world.




USB Input

USB stands for Universal Serial Bus. A USB port is a cable connection interface used on personal computers and consumer electronics. USB ports allow stand-alone electronic devices to be connected via cables to a computer or to each other.
← Back to product description